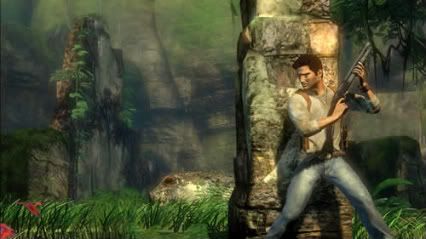 In an exclusive interview with Critical Gamer, infamous industry analyst Michael Pachter discusses the disappointing sales of Uncharted 2: Among Thieves.
"Sales of Uncharted 2 fell precipitously in November, and other than pressure from Call of Duty, it's really hard to fathom why." He continues "I'm sure that the game will get a boost from winning the VGA's Game of the Year, but it's only sold 650,000 in the U.S. so far, which is really shocking given its review scores." He concludes "I expect God of War 3 to perform better, but am troubled by the relatively lacklustre sales of Uncharted 2."
Back in November Playstation VP Phil Rosenburg announced sales of over a million for the game worldwide, as reported by Kotaku. Although a fairly impressive figure for a PS3 exclusive, it still pales in comparison to the 2.6 million units sold of Uncharted: Drake's Fortune. However it's still relatively early in terms of the game's shelf-life, so we'll have to wait and see how the game performs in the long run.