This year's MCM Expo is due to take place next month, with the event hoping to be the British equivalent of the San Diego Comic-Con. Critical Gamer will be attending and reporting back to those of you who can't make it yourself.
Announcements for the event are still being made and a full list of attendees isn't yet available, but you will be able to see and play some new and upcoming games. Here are a couple of the show's confirmed gaming highlights:
A Guinness World Record attempt for the world's largest handheld console game party. More specifically the world's biggest Nintendo DS party. The MCM Expo is hoping to further increase its number of held records, after previously claiming the title for 'The Largest Gathering of People in Costumes From a Video Game'. Safe to say there will be plenty of gaming Cosplay this year too.
Voice actor Kyle Herbert will be attending. Best known for his gaming and anime work, Kyle is the voice behind Ryu from the Street Fighter series, but also known for his voice work on series including Bleach and Full Metal Alchemist.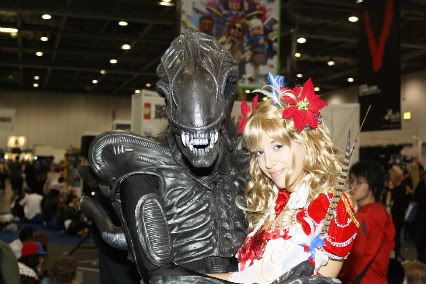 Not strictly gaming related, but the biggest guest announced so far is Battlestar Galactica supremo and all-round sci-fu guru Ron D. Moore, who you really should have heard of.
If you'd like to attend the show yourself it's worth noting children under 10 are allowed in free (making for a good family day out). The event will take place on the weekend of the 29th May, across Saturday and Sunday. You can find more details on the Expo and book tickets at the official website: http://londonexpo.com/