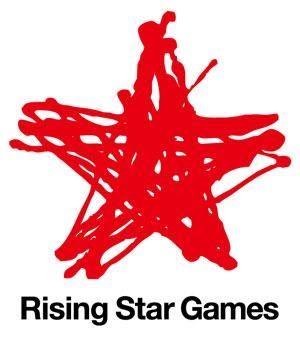 The Japan Matsuri is considered to be the biggest Japanese festival held in the UK and this time around Rising Star Games is contributing to the event by sponsoring the annual art competition.
Along with providing the prizes for the art competition the company will also print the winning entries on to 7ft banners which will then be displayed at the festival, which is held at London's Spitalfields Market on 18th September.
Heidi Potter, of the Japan Matsuri Executive Committee said, "We want to celebrate all things Japanese at the Matsuri and videogames are certainly an important success story of Japanese culture. This will be the first time videogames have been represented at Japan Matusri and we really appreciate having Rising Star Games at the event."
This year's competition brief is to design a Hero, Villain or Side-kick you can imagine appearing in a Japanese videogame. That probably means they will need to have an oversized weapon, bad dress sense and unrealistic hair. The eventual winner will receive a Nintendo Wii and copies of Rising Star Games' recent Wii releases.
If you are interested in taking part then you have until 1st September 2010 to send your entries to contact@japanmatsuri.com with 'Japan Matsuri Art Competition' in the subject line. For more information check out the event website http://japanmatsuri.com/