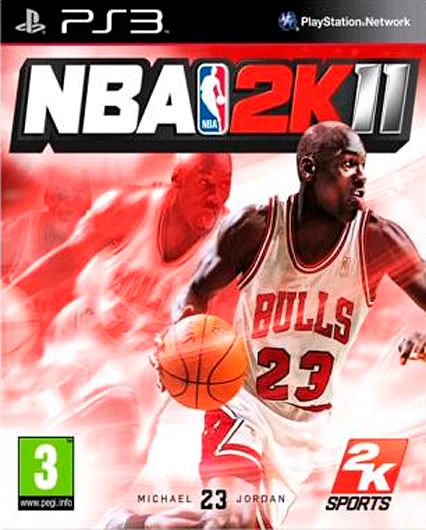 2K Sports have just announced that the top-selling and top-rated NBA basketball videogame NBA 2K11 is now available on Xbox 360, PS3, PS2, PSP and PC, with a Wii version being released later on this month.
The big news is that legend of the sport and arguably its best ever player, Michael Jordan, is now a playable character for the first time, and players can relive his greatest career highpoints with the Jordan Challenge in NBA 2K11. The addition of the iconic Jordan is a major coup for 2K, and will raise the profile of the franchise to new heights.
With improved graphics, realistic physics, lifelike player models and many more improved features, NBA 2K11, looks like being the greatest entry in the series so far.