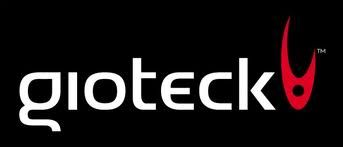 The PS4 is very nearly upon us. Of course, us second class citizens in the UK have to wait two weeks longer than our US brethren, but it could be worse. Launching at the fairly reasonable price of £350, you just might fancy spending a little extra for a fancy headset for your new black box. Well lucky you, our best friends Gioteck (where ex-CGer Steven resides as Community Manager) have got you covered from day one.
That said, their sexiest offering – the PS4-specific version of the EX-06 (above) – will launch a week later than the console on 7th December. It'll be an all-singing all-dancing wireless affair, with a USB powered dongle to help fly all TV sound through the ether and into your hairy ears. There will be a wire for chat, as you'll need to plug it straight into your DualShock 4. SRP for this baby is set at £69.99.
Next on offer is the EX-05, which works in a very similar way to the EX-06 – but not wirelessly. £39.99 or thereabouts will net you one of these. More on the budget side of things, again wired, are the AX-1 and HS-1 headsets – both of which will allow you to ignore family by piping sound from the TV straight into your head, and shout at strangers by using the mic. With an SRP of £29.99, the AX-1 gives slightly better sound than the HS-1, as you'd expect; but at £19.99, the latter could still prove to be a good buy.
What's that? You need at least one ear free at all times in order to listen out for terrorists/ice cream vans? In that case, you might be interested in getting one of Gioteck's PS4 chat-only headsets. Behold:
Slobber over everything Gioteck has to offer at www.gioteck.com.