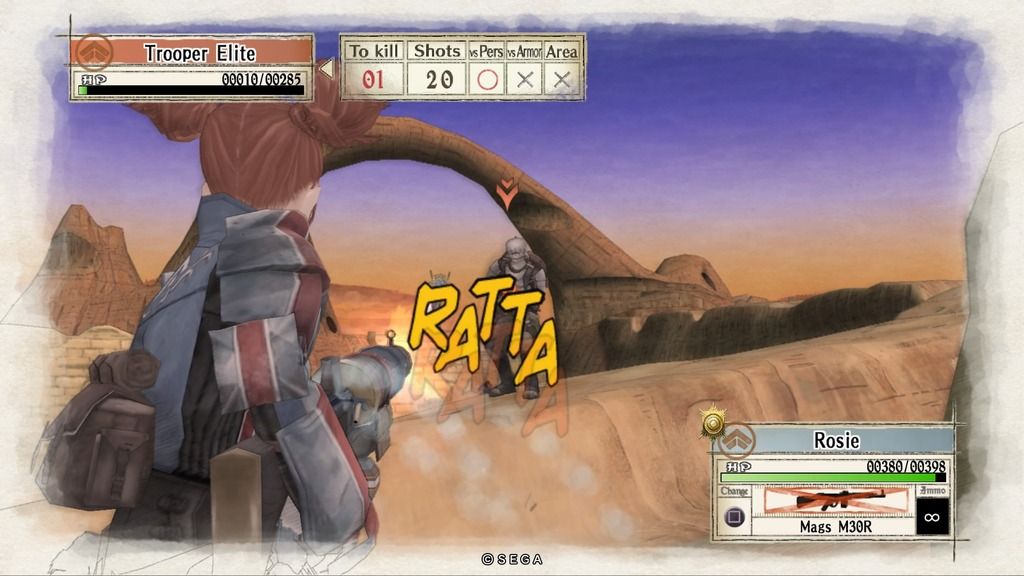 If you were worried that this new year would go a whole month without a re-release being announced, fear not! Sega have come to the rescue by declaring that Valkyria Chronicles shall be getting a spit-and-polishified release on PS4.
Valkyria Chronicles Remastered, to give it its full and somewhat uninspired name, is a PS4 exclusive of what was previously a PS3 exclusive. Needless to say, it's going to look prettier than ever (that's the plan, anyway). All DLC will also be incorporated into this version, so that is: Hard EX mode, Edy's Mission, Selvaria's Mission, and Challenge of the Edy Detachment. That's not going to mean anything at all to people who didn't play the game first time round of course – but the point is, more content.
To be fair, Valkyria Chronicles seems a good choice for a remaster. It enjoyed much fan and critical acclaim but only limited commercial success, putting it in the rather odd position of being slightly too popular to be considered a 'cult classic'. This version's going to be in 1080p and running at 60fps, if that sort of tedious detail is important to you. Primarily a digital release, those of us in Europe will see a physical version hit the shops too, "of which more details will be coming very soon". If those details don't go any further than "it's going to be on a disc and in a box", we'll be very disappointed. The release date is currently a rather vague Spring 2016.