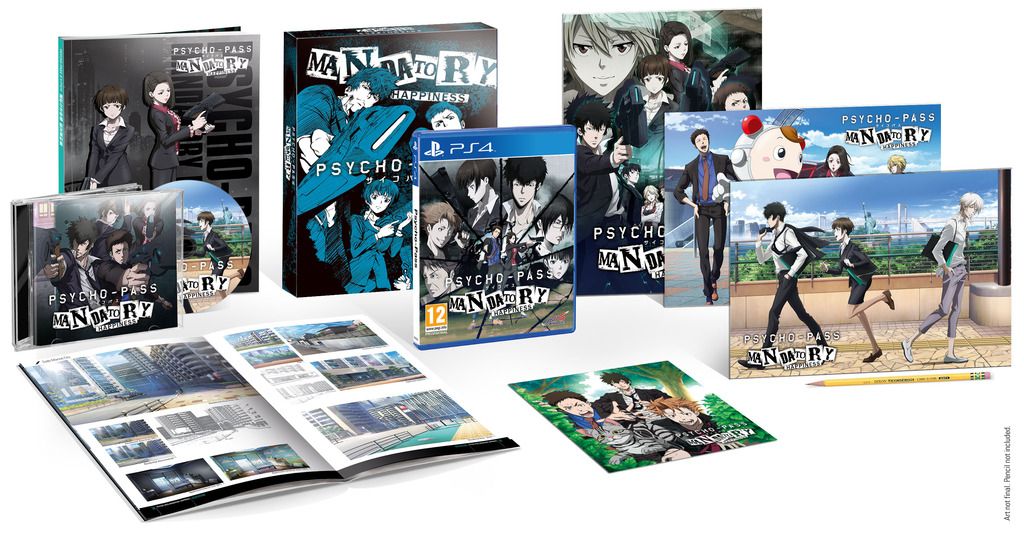 UPDATE: Further to the below, the publisher has confirmed that the Limited Edition will be available to pre-order in the UK from various retailers including Amazon, GAME, and the NISA Europe online store. So no store-specific availability; hurrah! Still not available for pre-order at time of writing, though…
Also confirmed is that the audio will be in the original Japanese only. English subtitles of course.
If you already know Psycho Pass, you're probably as unashamedly excited for this as we are. If you don't know it – you should. It's an animé that earned itself a second series, a movie, a manga adaptation, and – yes – a videogame. The basic premise is an interesting twist on the notion, popularised by Minority Report, of punishing criminals before they've actually committed a crime. There's also touches of Brave New World in the way that people's functions in society are decided irrefutably by the results of an exam and…trust us, the series is really good.
What about the game? We have no idea, as it's currently only available in Japanese and Chinese on the other side of the world. But earlier this year NIS America announced that they were bringing Psycho Pass: Mandatory Happiness to America and Europe, and now we know that the PS4 and Vita versions will hit European shelves (as well as the PlayStation Store) on September 16th. There will also be a Windows version for PC via Steam, details of which will be revealed "at a later date". Although there's also an Xbox One version, there's no sign of this being localised; so Microsoft console owners are out of luck there.
Confirmation of the release date was accompanied by details of the limited edition, an official promo picture for which you can see at the top of this page. This will include a paperback art book, soundtrack CD, three "pencil boards" (?), a microfibre cloth because why not, and a collectible box to keep it all in. Oh, and there's a copy of the game in there somewhere, too.
At time of writing, we are unable to find anywhere outside of America where the limited edition can be pre-ordered. We've reached out to the publisher, and will update if/when we receive an answer that will please people such as us British chaps.