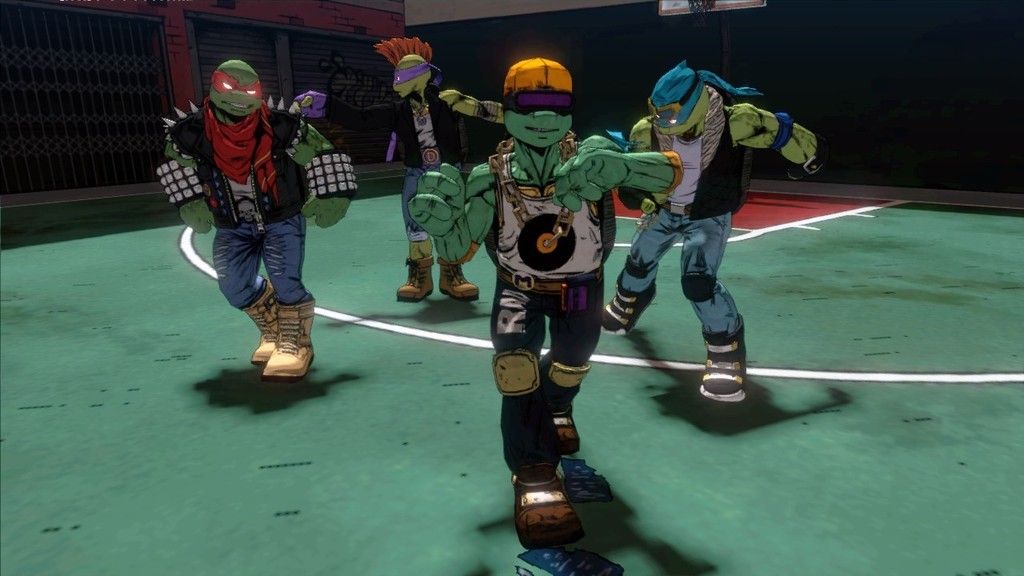 Platinum Games plus Ninja Turtles equals guaranteed awesomeness… right? Well, they did a Transformers game which was good but not great, so we'll see when the game launches May 27th. No need to wait that long to make a load of absolutely terrible Ninja Turtle puns though, and in fact the recently announced DLC provides a perfect opportunity to do just that. Let's get cracking, shell we?
Let's face it – playing a licensed videogame is, essentially, an electronic version of playing with dolls. You'll no doubt be thrilled to hear, therefore, that you can dress our heroes up if you pre-order from a certain shop. We're not (am)phibian, it's true. Shell out for a GameStop order, and you'll get four "Rock N Roll" costumes to make your heroes in a half shell look turtlelly cool. If you don't want a pizza that action, then pre-ordering digitally via the PlayStation Store, Xbox Live, or Steam will sea you nab some Samurai costumes instead.
The Splinter cel shaded game will allow up to four people to play together online, which is promising. The script is written by the author of the rebooted comic series, Tom Waltz; and, for shredder or for worse, it's a wholly original story. They really missed a trick not releasing the game in April O' Neil, which is a terrapin shame. How did they decide whether or not to take advantage of such an obvious PR release window? We can only presume that they decided to flipper coin.