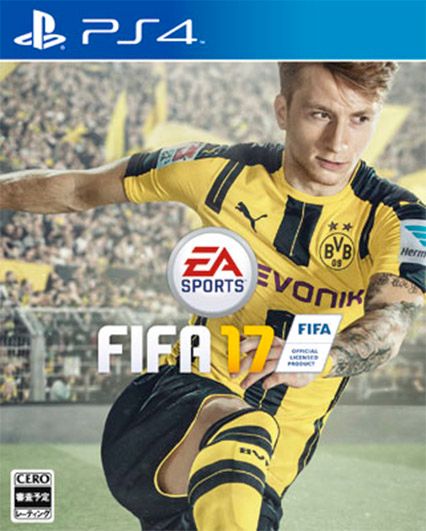 Another year, another FIFA, so the big question is: what's different to last years game? Some years there is very little change to the game, or it introduces features that are a tad underwhelming, while others spell significant gameplay enhancements. You can understand why fans would be a bit reticent to part with £40+ if the game was the same as last year. This year the developers have made a lot of additions to the game, with major changes in both the engine that the game is running on, and new game modes and gameplay additions.
New Frostbite game engine

The DICE developed game engine is a versatile and powerful graphics engine that has powered many recent and upcoming EA titles like Battlefield 1, Mass Effect: Andromeda, Star Wars Battlefront and Need for Speed (2015). It has been applauded for its visuals, and Battlefield 1 has some stunning destructible scenery. This new engine has enabled the developers to create The Journey, a story mode where players start their fledgling career at a Premier League club and visit previously unseen places like the locker room and the manager's office, as they fight to become a big star for their club.
The Journey
This is the major new gameplay mode this year, where players assume the role of rookie player Alex Hunter, as he embarks on his career at a Premiership club of your choosing. The game lets you choose what Alex gets up to, both on and off the field, and your decisions affect how his career pans out. How you react on the pitch and in post match interviews determines how your team mates feel about you, and where the story takes you next. It features a host of current superstar players and managers, and was created in conjunction with several high profile players like Harry Kane, Eden Hazard and James Rodriguez.
Authentic Managers

For the first time in the series, the actual Premier League managers are depicted in all their grumpy glory. With the likes of Jose Mourinho, Jurgen Klopp and Arsene Wenger all seen pacing the sidelines, ready to throw a virtual tantrum at any misbehaving players.
Set Pieces
FIFA 17 has overhauled free kicks, with players given a lot more freedom in creating how the free kick is taken, with run-ups and the amount of swerve you can use all being customisable, as well as now having the option of hitting the ball with the outside of the foot. Corners have also been redone to give the player more accuracy to pick out team mates; and when you take a penalty, you can now choose the speed and angle at which you run up to the ball. While taking a throw-in, you can now walk down the line, put more pace in your throw, or even fake your throw, to put opposing players off.
Finding space
EA have developed a new active intelligence system, which increases the amount of movement players make off-the-ball, opening up space for attackers by pulling defenders out of position, with you able to make orchestrated runs with other players, ask for support from a team mate, or even fake a run.
Shielding the ball
The new system allows you to shield the ball from opposing players, letting you bring other players into play. This new physicality works well with players putting out an arm or leaning into the opposition to shield the ball. You can also now bring down the ball from long passes, where before the only option you had was to head the ball on.
Attacking play
Attacking play has also been tinkered with, with players now able to use a driven shot, which allows you to keep the ball down whether you are volleying or pile driving the shot, while downward headers are also now an option for strikers. When performing a through ball, you can now also add swerve to the pass, so you control exactly where the ball goes; which opens up whole new avenues of play.
With FIFA 17 also tweaking Career Mode, Pro Clubs and Ultimate Team, this latest FIFA is certainly not merely a stats update. We'll find out when the game launches on 29th September whether this latest entry in the franchise is a top of the table contender, or facing a relegation dog fight.