Holy crap, dude! Not only is there going to be a new South Park game (the childishly/hilariously named "The Fractured but Whole", frustratingly delayed into 2017), there's some exclusive South Park figures to buy from the Ubisoft store! Because, you know, you don't already have enough bleeping plastic crap taking up space in your house.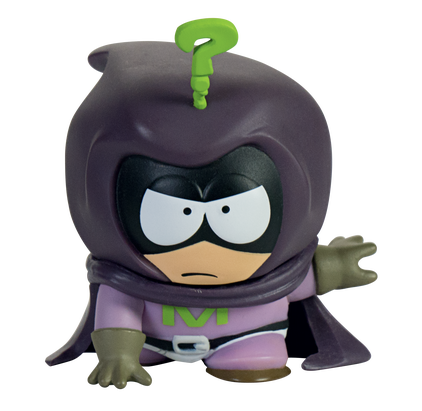 The three-figure collection pictured at the top of the page is still marked as a pre-order, with a release date of 12th December; but even the game is marked with that release date elsewhere on the website, so who the bleep knows. There's individual figures you can buy right now though. Mysterion – Kenny's superhero alter-ego – is available in two sizes. There's a three-inch figure, and a six-inch figure, both in different poses. Cartman's mom says six inches isn't enough, so maybe she's gonna buy both and stack them on top of one another or something? She seemed pretty excited about the question mark sticking out of the top.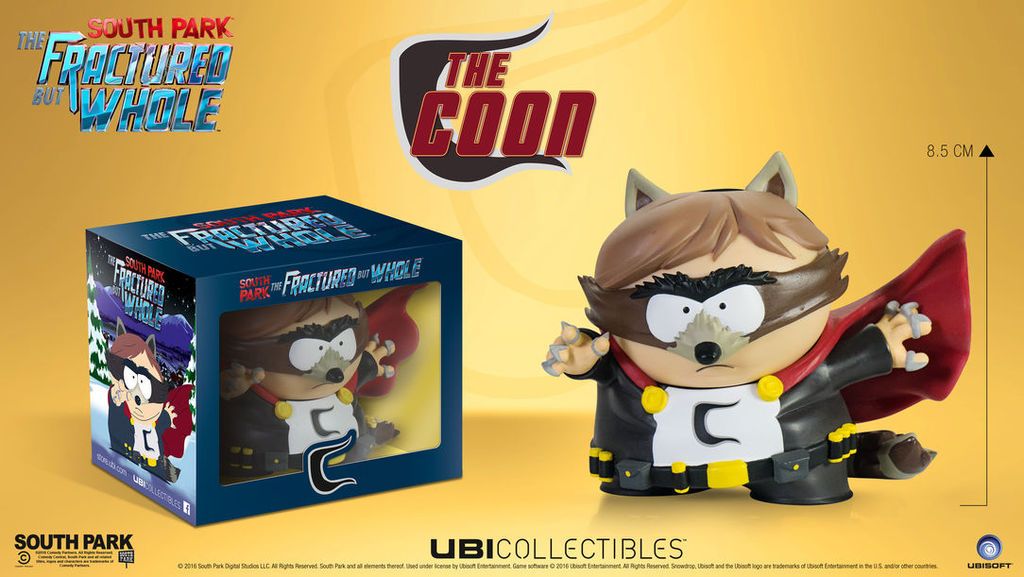 You can see Cartman's bleeping fat ass in costume as The Coon (a three incher). Dude, you can totally see it's him in a lame raccoon costume. You can see his lame haircut too; no wonder the little bleep always wears a hat.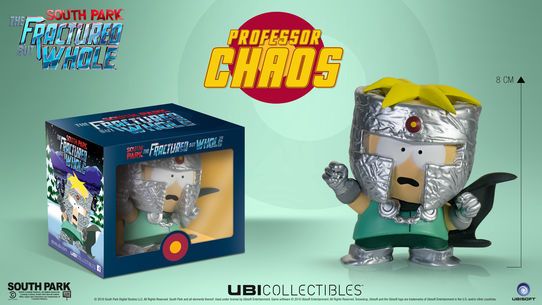 The last one – three inches again – is Butters! Sorry man, not Butters, "Professor Chaos". His costume doesn't look any better in cheap plastic than it does in aluminum foil. Who's gonna buy this crap? And you know what man, looking at the prices (£11.99 per three inch figure, £39.99 for the six inch Mysterion, £29.99 for the three figure collection) you're gonna get bleeped right up the wallet. If you're gonna buy any of them, remember you can get a 20% Ubisoft store discount by spending Uplay points. And because you earn those points just by playing games… that's actually pretty freaking sweet, dude. So, uh, I gotta go, uh, do something that's totally not ordering sweet South Park figures some videogame company teamed up with South Park Studios to make. Okay? You stay here and watch this new trailer.