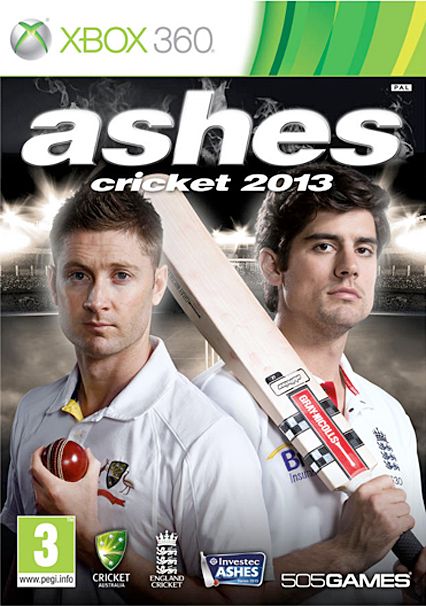 Editor Update: Commentators confirmed
At the end of March three living, breathing, and very much real cricket commentators were confirmed for Ashes Cricket 2013. David "Bumble" Lloyd – England coach for the 1997 Ashes, now a Sky Sports commentator – Michael "Slats" Slater, commentator on Australia's Channel 9 (with experience as a player in 74 tests between 1993 and 2001) and, as 'lead' commentator, Mark "Mark Nicholas" Nicholas. Nicholas played for Hampshire for 17 years, but is now best known for his anchor work for Channel 5 (UK) and Channel 9 (Australia).
Original article below.
This summer sees 505 Game Studios release Ashes Cricket 2013 on 21st June on Xbox 360, PS3, Wii U and PC. Which is just in time for the Ashes Series itself. It promises to be the most realistic depiction of cricket yet for connoisseurs of the game.
The game features a brand new game engine, with the addition of dynamic gameplay where players will need to adapt to various playing surfaces along with deteriorating pitches that are susceptible to spin and bounce. The weather will also change with overcast days more conducive to swing, while sunny days are better for batsmen.
More information and features will be announced before the game's release in June, which you will find on the website http://www.ashescricket2013.com/