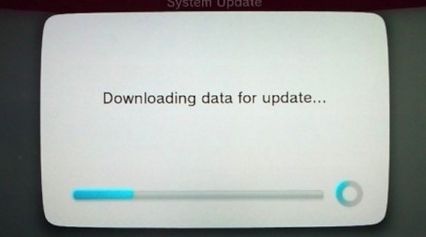 The first of the two promised major 2013 updates is now live for the Wii U. It's worrying that one of the biggest releases for Nintendo's console in the first half of the year is a system update, certainly; but it makes some important changes. You may well have already downloaded it. But what the devil has it done?
Most importantly – from the perspective of vocal fans and critics alike, if nothing else – the notoriously lengthy load times for startup and out-of-the-box applications have been slashed. Other tweaks bring the Wii U in line with the PS3 and/or 360. For example, it's now possible to download data while the console is in standby mode. No more worrying if the gamepad will die before your multi-gig game has downloaded! Speaking of (or typing of, whatever) downloading games, digital purchases will now automatically have any current updates bundled in when you buy. (Even) less excitingly – though conveniently – you can now reorder downloads when you have one or more pending, and software will automatically install once downloaded.
Most of the other changes are minor bits and bobs you may never notice, though some will be pleased to hear that it's now possible to connect two external storage devices at once. The final aspect of note is that the foundations have now been laid for the Wii U's Virtual Console, which launches tomorrow (27th April). Only NES and SNES titles will be available initially, charged at a flat rate of £3.49 and £5.49 per game respectively. Super Mario World, which is one of the bestest Mario games ever ever ever, will be available at launch.
Nothing on the horizon to extend the gamepad's frustratingly short battery life, sadly.