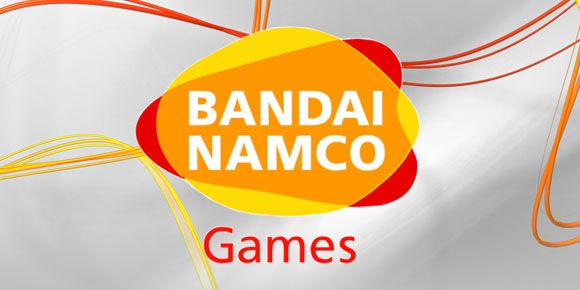 Remember kids, it's Bandai Namco now – not Namco Bandai, as the world had gotten used to calling the company. Anyhoo, Bamco have today released a whole bag of trailers and dates for some of its 2015 roster, such as the new Godzilla game: Lookee:
Godzilla, Mecha Godzilla, Mothra, the other one… Fan favourites present and correct, with the promise of allowing players to take control of any one. Godzilla has huge potential to star in a game that's actually good, and who knows? Maybe this will be the one. July 17th is the confirmed date for the PS3 & Ps4 monster 'em up.
The latest release date for Project CARS is May 8th, which is probably almost certainly the final one. With a decent variety of cars, very pretty graphics (in the trailer, at least), rain and everything, this is shaping up to be very tasty indeed. It's coming for PC, Xbone, PS4, and Wii U. Yes, Wii U, we're as surprised as you are. Not as surprised as we were to see a driver in the above trailer at 1:18 with SUE emblazoned upon the front of their helmet, though.
Featuring okay-looking graphics and some seriously awkward dialogue ("Do not be hasty!"), the above trailer for Tales of Zestiria currently offers a date for the PS3 adventure no more specific than "Autumn 2015". Fans will however no doubt be excited to hear that it'll be the first Tales game to offer both English and Japanese voiceovers, but perhaps disappointed to learn that the "shepherd" constantly referred to in the trailer has nothing to do with a Mass Effect crossover – and the "Lord of Calamity" is almost certainly not Mr Bean.
J-Stars Vs +, "The ultimate manga & anime cross-over" as the PR blurb has it, has a brief trailer just up there, and a solid release date (on PS4, PS3, and Vita) of 26th June. If you've wanted to see characters from shows such as Dragon Ball Z, Fist of the North Star and Bleach punch each other in the face, this may be the game for you. And speaking of Bamco fighters that take characters from manga & anime…
It's a new Naruto fighter. You already know if you're going to buy it or not, which is probably why the trailer doesn't bother with gameplay. Waiting for your money in "Autumn 2015".
Pirates are awesome. This is an indisputable fact. One Piece Pirate Warriors 3 is another licensed game from the other side of the world; but you don't need to be a fan of the series to appreciate unintentionally hilarious dialogue, OTT violence, a man in a top hat, and a teenage boy who doesn't seem to care that he's called Luffy. This Vita, PS3, PS4, and PC game will be available on the almost-but-not-quite specific date of August 2015.
If you have little ones, you may want to keep an eye on the fact that new Barbie and Monster High games are due to be released under the Little Orbit umbrella some time this year. No trailers sadly, but we hope there's going to be a Barbie game based on the Life In The Dreamhouse series which is genuinely funny, yes we said it, get over it, it's true.
Oh yeah, and the new F1 game is out June 12th.