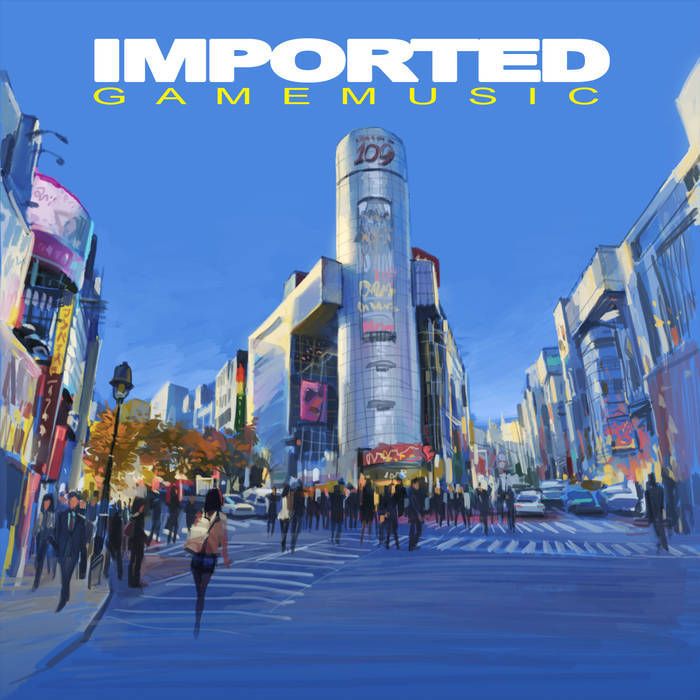 What's your music genre of choice? Dance, heavy metal, dubstep, trip hop, blues, classical, hillbilly salsa? We made that last one up (we think), but there's one genre that surely unites the world in praise: "Free". And there's an album that fits into this genre nicely, thank you very much, featuring original music from a collection of experienced videogame music composers. You can download this album free and legally; weird, eh?
The album is called IMPORTED, as all twelve tracks are by Japanese artists. Producer Kevin Pescoran says that, as a result of his frustration at the high prices of importing Japanese game soundtracks, he "realised there was a need for an easier way to get this music to fans around the world". The album's bandcamp page states that "This album is intended to popularize (sic) Japanese game music in North America", but we think that those of us in other regions are allowed to download and listen too.
Contributing artists include Tenpei Sato (Disgaea), Takahiro Izutani (Metal Gear Solid and Bayonetta), and Yuu Miyake (Katamari Damacy). One track is from Akira Ueda, who worked on games such as Super Mario RPG… as a designer. At over eight minutes, Akira's track is actually the longest on the album; it's slightly trippy and as it happens very, very good. You should download this along with all of the other tracks because, as we may have mentioned, the album is free. You should totally go for it.