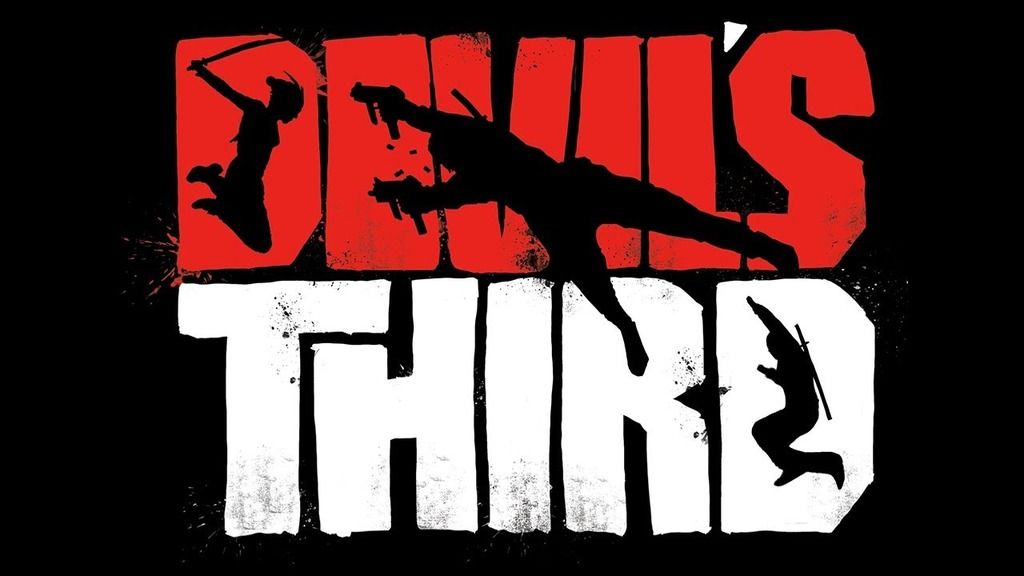 Format: Wii U (version reviewed), PC
Unleashed: Out Now Wii U (EU), 11th December Wii U (NA), TBC (PC)
Publisher: Nintendo (Wii U), Valhalla Game Studios (PC)
Developer: Valhalla Game Studios
Players: 3-16
Game code provided by the publisher
Prior to release Devil's Third was something of a virtual ghost town online, so we reviewed the campaign separately. Things have improved more than enough to review now though, and that's the first thing to remark upon; playing at different times of the day and night, we've never had trouble finding other players to get matches going. Unfortunately, some modes struggle to attract attention more than others, something we'll go into later. What we'll also stress from the off though is that we haven't touched the free-to-play PC version at all.
The F2P version is one thing, but we're of the firm opinion that microtransactions have no place in a full-price retail game such as this. We suspect they were included here, at least in part, as a tactic to increase profit on a game with a very low sales forecast. They are at least not intrusive at all. There are two currencies: the in-game cash of "Dollen", and golden eggs. Golden eggs can be spent as a currency themselves, or exchanged at a rate of 100,000 Dollen per egg. When you first create your character and get going online, you get given a small amount of Dollen and a handful of golden eggs (we recommend finishing the campaign first, as this will earn you extra eggs). This is more than enough to set you up with a decent loadout, but be careful what you do with the eggs you don't sell.
The only way to get more eggs is to (slowly) earn them as you level up… or, of course, buy them through the eShop. Think carefully about how you use your initial stash because, when you start looking into creating multiple loadouts and customising your character (which incorporates mild stat buffs), you'll start to realise how important the eggs are to playing the game 'seriously'.
Once you've made your character and nabbed yourself some weapons, you can start playing with others. The Drill option on the menu will now be unlocked, which contains the standard game modes. We noticed however that some modes available before release are at time of writing now locked, presumably in an effort to minimise splitting the limited player base. Even that wasn't quite enough. It's not unusual for a game to start without the maximum number of players being reached, and we were unable to get even one game of Cargo Capture going.
The online game has the same outdated graphics as offline, and often suffers from a shonky frame rate. Much more important than this though is that we never had connection problems in a single match, which is more than we can say for almost any other online game we've played. Unfortunately (if inevitably) the controls are identical to offline, including the dodgy aiming for guns. You are at least playing with other human beings suffering the exact same issue. As a result, many players prefer to rush you with melee weapons. We found a good halfway point was the flamethrower attachment; useless at long range, but very effective at disappointing sword-wielding opponents.
There are the standard deathmatch and team deathmatch modes you'd expect, which don't have too much trouble attracting attention. The maps are admirably well designed though, supporting both the aforementioned rushes and entrenchment if you fancy gambling with the aiming. We greatly enjoyed Chickens, but this is currently a frustratingly ignored mode. Chickens are dotted around the map, and your objective is to hold onto the most chickens for the longest. Kill somebody with a firearm to steal one of their chickens, or with a melee weapon to steal two; any extra return to their original places. Then there's Close Quarters, a melee-only team deathmatch. It's not the buttonbash fest you might expect, and great success comes from acknowledging and making use of the block/dodge button. In fact, the melee combat in Devil's Third is so much better online than offline, it's almost like a different game.
Hit level 5 and you unlock Siege matches. The basic idea is that clans compete for dominance of a virtual North America through a surprisingly in-depth system. Each clan member has a fortress that, once they hit level 20, can be attacked by other clans even if the owner is offline. You'll therefore want to spend Dollen upgrading it before this point. A Siege match is over when one team has had its strength reduced to zero.
The attacking team loses strength (essentially tickets) by having players or equipment eliminated. The defending team loses strength in the same way, but also by having certain buildings destroyed, or the radio operator (the only one who can call in airstrikes etc) killed. The defending team can also lose the match instantly if the attackers plant and successfully defend a bomb in the main comms building.
You don't have to join a clan to play Siege, but you'll earn a lot more Dollen (used to replenish ammo and upgrade your fortress) if you do. You can still play as a 'mercenary' while in a clan, to make up the numbers in other Siege matches. What isn't explained very well is how attacking/defending works. Basically, any clan member can initiate an attack; but if the attack fails, the clan loses points and Dollen. To further complicate matters, how well upgraded a fortress is affects how much 'power' it has, and sometimes ignoring an attack can be more beneficial than rushing to defend.
There are some overarching issues, such as communication; no voice chat seems odd in a game that leans heavily on clans, and clan chat gives you a paltry 36 characters per message. There are also fairly lengthy load times when searching for, starting, or leaving a match which breaks up the pace of the experience. Distinctly imperfect as it is though, if you're looking for a 'hardcore' online experience for Wii U – and you're willing to ride a bumpy road for it – Devil's Third has a lot to offer.