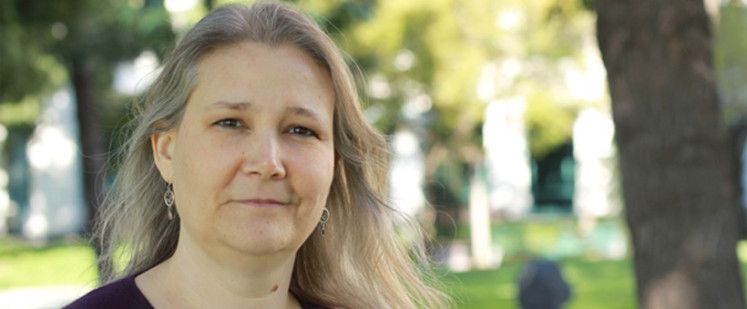 Those of you who read our Uncharted 4 review – yes, both of you – will remember that we made brief mention of the rumours of Hennig being forced out of Uncharted 4's development, and of the original script bearing little relation to the one that made it to retail. Later on, we also said that "there's no such thing as an Oscar-worthy Uncharted script". While that's not really an insult – look at some of the utterly terrible movies that have won multiple Oscars – an undeniable fact is that there is such a thing as a BAFTA-worthy Uncharted script. One of the four BAFTAs the Amy-Hennig-helmed Uncharted 2 won was for story. Sony may be kicking their collective bum for allowing her to drop from Uncharted 4, as they're now unable to (honestly) link the game to the BAFTA that Amy herself is to be awarded.
BAFTA has announced that they are to present her with a BAFTA Special Award at Chaplin Theater, Los Angeles, on Sunday 12th June. Now working as creative director and lead writer on some sort of Star Wars game at EA, Amy Hennig has racked up a total of 26 years experience in game development. Although she's perhaps best known for her work on the previous-gen Uncharted games, older gamers will also appreciate the fact that she wrote and directed the Soul Reaver and Legacy of Kain games.
In 2013, Fortune named Amy Hennig as one of the ten most powerful women in gaming. Going by their article, her powers seem to include making professional journalists report from an alternate reality where she was the driving force behind The Last of Us.