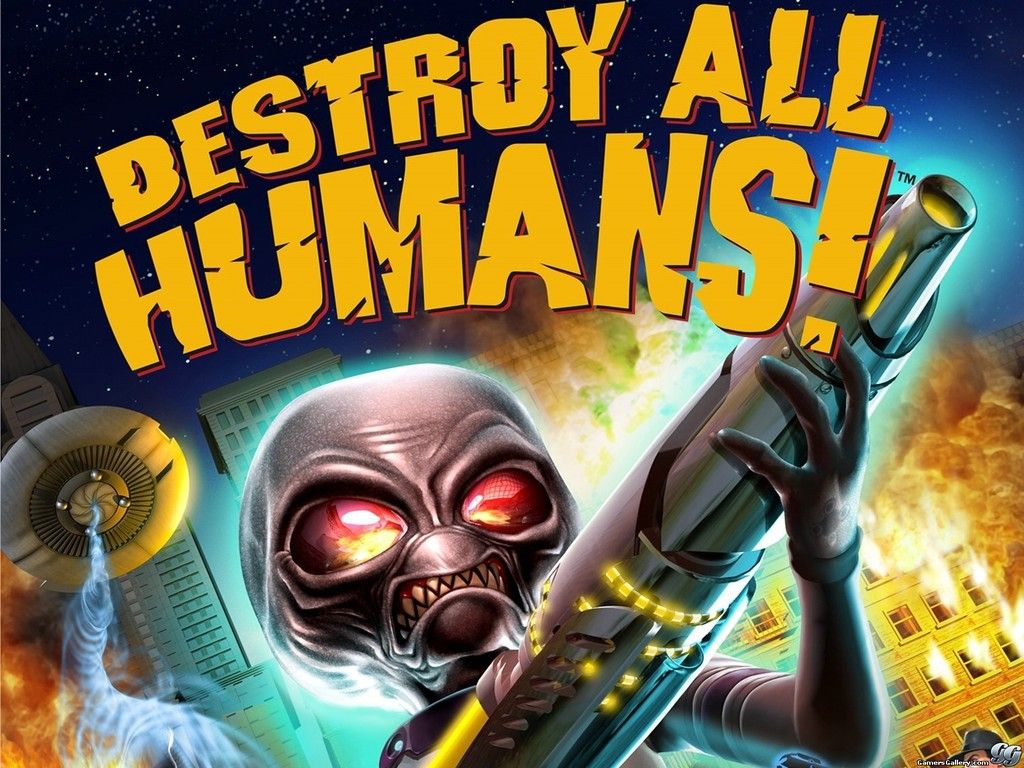 THQ Nordic have been rather busy lately, haven't they? Most recently they announced that they'd acquired the rights to NovaLogic games – including Delta Force – and now, they've announced that a remastered version of Destroy All Humans! is suddenly available to download for PS4.
Destroy All Humans! isn't just an annoying thing to type out in the middle of a sentence because most word processors will automatically capitalise the first letter of the following word. It's also a PS2 game about an alien invasion that lets you play as the alien for a change. Very much not taking itself seriously, our memory of this is an imperfect but fun open-world-ish game set in 1950s America. That is perhaps slightly too obsessed with the one-note joke of anal probing.
Aiming for laughs on a regular basis, the game sees you on a mission to rescue one of your fellow Little Green Men from the army, and harvest DNA from puny humans along the way. Yes, you get a little flying saucer, but you'll spend a lot of time on foot, too. Your various weapons and abilities include not only the inevitable anal probe, but also the likes of a tractor beam, a disintegrator ray, and a device that disguises you as a puny human. In terms of content, it looks to be identical to the original; but it is, we would hope, a lot prettier. If this sounds like your sort of thing, it can be yours for a penny shy of sixteen volatile British pounds.