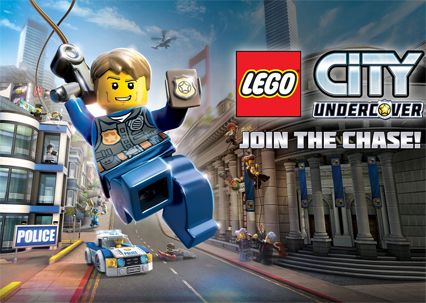 Warner Bros Interactive Entertainment, and TT Games have just released a new teaser trailer for LEGO City Undercover, which is a remastered version of the original Wii U game (initially an exclusive to Nintendo's console). The trailer focuses on some of the vehicles you can take control of, including many vehicles that weren't in the original version of the game.
This remastered version is coming to PS4, Xbox One, Switch and PC on April 7th, and has numerous improvements to the well-received original game. The most notable of the changes is the inclusion of co-op, which was sadly missing from the Wii U version, probably due to constraints with the hardware it was running on. The game also features graphical and performance upgrades, and new vehicles for Chase to commandeer.
LEGO City Undercover features an original story, where players take control of an undercover police officer named Chase McCain who is tasked with bringing criminals to justice in an open world adventure that is basically – well, sort of – a LEGO version of Grand Theft Auto, with you playing the good guy on the right side of the law. The game features 20 different districts to investigate with car thieves to bust, vehicles on land, sea and sky to commandeer, mischievous aliens to capture, pigs to rescue, and features some hilarious movie references and the signature LEGO humour. We enjoyed the game the first time around, and indications are that the multiformat release builds on that to improve things further. Builds on that, geddit? Oh, forget it, you're no fun.