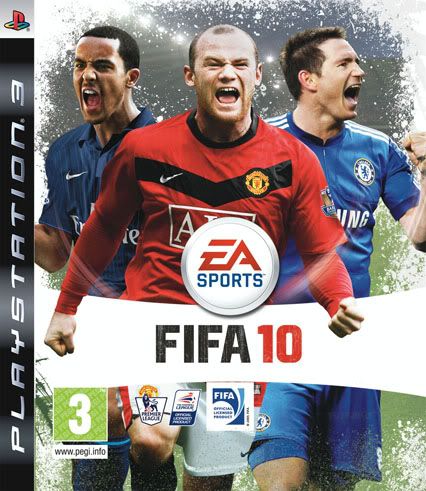 Format: PS3 (version reviewed), 360, Wii, PC, PSP, DS


Unleashed: Out Now

Publisher: EA

Developer: EA Canada

Players: 1 (+Online Multiplayer)
Last year FIFA 09 finally stole the crown from the previous champion of football games: Pro Evolution Soccer by Japanese developer Konami. It's been a long hard journey to attain such success with several miss-timed tackles on the way. The question is can EA Canada do much more to improve their yearly franchise, without the masses screaming 'foul!'?
The answer is undeniably a yes. There are a number of improvements that have been made that cement this game's place at the top of the football gaming table. Obviously at the time of writing we haven't played the full version of this year's iteration of Pro Evolution Soccer (PES), but in our initial comparison between the two demos of the games, we couldn't believe how silky smooth FIFA felt in comparison to PES. Controlling your player on the ball has been overhauled in FIFA, with true 360 degree movement. What this means is rather than taking your player in a pre-set run following the eight directions of the joypad, as has been a constant feature in football games over the years, you now get to dribble anywhere you want, with subtle turns and shimmy's which add considerably to the gameplay. It may seem very minor and trivial but believe us it makes a huge difference to the game.
Another key change to the gameplay is the players having real weight to them. So when you jockey for the ball, your player can use his physique to push lesser players off the ball, which makes defending a lot more satisfying. One thing that really annoyed us about the 09 version of the game was the amount of times our defence would get ripped apart by a fast attacker, with them streaking mercilessly through into the box and our defenders trailing in their wake. Thankfully this has been addressed in this latest version, and it is now a lot more difficult to destroy defences with such ease, thanks to the careful balancing of the physical defenders and the pacey attackers. It now requires a lot more skill from the player to create the gaps for the attacking players to exploit. Free kicks can also now be practiced, and routines planned on the practice ground, which is a most welcome addition. We don't think we've ever managed to score from a free kick, but with a bit of practice, you never know…
The Manager Mode in the game has also been drastically overhauled, and now is a lot more realistic. You choose your team from any in the games 30 leagues and you get 15 seasons to hone your skills to Sir Alex Ferguson's standard. We played a season in the Scottish Premier League, and at the end of the season the teams that you thought were going to be at the top and bottom of the table, were exactly as you would have predicted. The only unrealistic thing we noticed, came in the form of a transfer between Celtic and Rangers, which just wouldn't happen between these two bitter rivals. During the season you can choose to play every game if you wish, but you can also simulate the match, which just lets you know the end result. So if you want to rattle quickly through a season, you can do. It's a million miles away from Football Manager and its ilk, but it's a welcome distraction none-the-less, what with the current lack of football management games on consoles.
Another feature that adds something to the game is the use of Game Face, which allows you to import photos of yourself into the game to create a realistic Virtual Pro for use in the game's Be-A-Pro mode, Manager Mode and to use online. The Be-A-Pro mode is where you create a player and take him through a four season career, levelling up RPG style, on the way to becoming an international superstar, or in our case a pub team bum. The only problem with this mode is that sometimes you feel like a spectator, as you chase back and forth up and down the pitch in the forlorn hope of getting the ball. Although to be fair when you finally do create that winning goal it can be extremely satisfying. All those times you've dreamt of scoring the winning goal at Wembley can now be fulfilled.
Commentary is once again handled superbly well by Sky Sports duo Martin Tyler and Andy Gray, but this time instead of handing them a script the games designers let them improvise, and it sounds a lot more natural and organic as a result.
Online multiplayer games with friends are still a hit or a miss, several times we've tried to join a friends game, but been unable to join, then when we invite them to play us the same thing happens, or we end up facing any random player. This was always a gripe in last year's game, so we hope that a patch is forthcoming that will cure this problem. Because as it stands it can be very frustrating trying to get a game with a friend. When you do finally manage to join a game though lag is very seldom a problem and the game zips along as if the person you're playing is sitting next to you. The online lobbies are a much needed addition as well, and let you chat with folk before you take them on, which is much more welcoming than just matching up with them and then playing a game.
We really didn't think that EA could topple what they created last year with FIFA 09, but boy were we wrong. Maybe next year we'll be able to criticise them for not moving the series forward, as we can't think of much more that can be improved, although better online connections would make the game even better; but on this form, the Galactico's of football gaming are untouchable.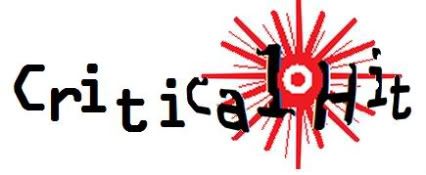 9/10