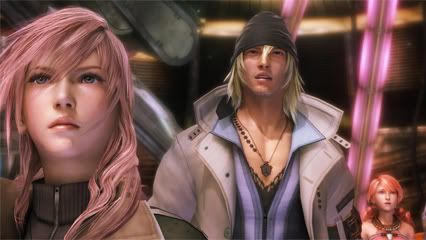 For all of you constantly having to wipe the sweat from your palms, eagerly awaiting the news of Final Fantasy XIII's European release date, you will now be relieved that the wait is over.
The stylish RPG will be hitting our shores on March 9 next year, delivering us the next dose of Final Fantasy that should hopefully tie us over to number XIV.
Interesting details that are starting to emerge include that Leona Lewis will be lending her talent to the game's theme, titled 'My Hands', a song which is coming out on her second album this week.
Tom Corson, EVP/GM of RCA Music Group said, "Leona is a natural fit with the game's powerful themes and strong female protagonist. We're delighted to be part of this effort, bringing great musical artistry to Final Fantasy XIII which is a riveting and dynamic gaming experience."
Also a first for the series is a simultaneous release on multiple consoles, which will mean that come this spring, 360 and PS3 players a like will be enjoying what could possibly be one of the prettiest games to date.