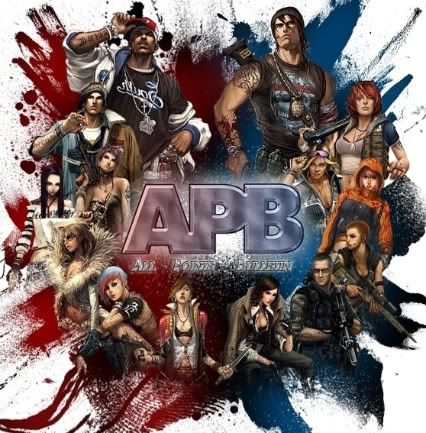 Realtime Worlds forthcoming cops and robbers themed MMO action game All Points Bulletin has been given a 2nd July release date in Europe, with North America getting the hotly anticipated title on June 29th.
Crackdown developers Realtime Worlds have spoken previously about a unique payment system for the game, which includes both traditional monthly subscription fees alongside other options. Players can buy additional action game-time hours priced at £5 ($6.99) for 20 hours, pay a monthly fee of £7.99 ($9.99) or convert money made through the in-game trade system to purchase extra game-time. The game will RRP at <£34.99/$49.99/€39.99
Pre-Order details too have emerged with exclusive outfits, vehicles and emotes on offer for both the Criminal and Enforcer factions.
Further information can be found on the faq at the official website: http://apb.com/faq/