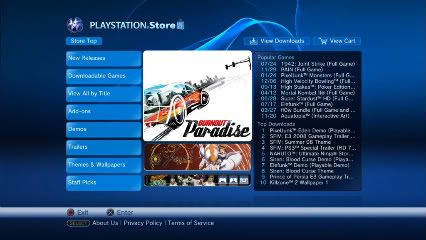 The rumours of a pricing structure for PSN, and exactly what that might entail, have been snaking around the internet for quite a while now – with no official word from Sony. Talking to Critical Gamer however, Michael Pachter of Wedbush Morgan Securities seems to think that the death of free online play on PSN is inevitable.
In answer to our question regarding a paid – for PSN service, Pachter was quick to put in that he 'really can't say' what Sony will do. Pachter being Pachter however he was happy to give us his educated guess, which amounted to a charge for online play on the PS3 being an inevitability:
It seems to me that online game play can bear a monthly subscription (something as affordable as $50/year)… Free online play is a good marketing tool, but I don't often hear consumers say "I bought a PS3 because PSN is free"… more often, I hear people say "I bought a 360 because of Xbox Live"… Sony gives a ton of value for free, but the company isn't so profitable that it can afford to be magnanimous forever.
These comments certainly allow for a 'premium' PSN service that complements, rather than replaces, the free one currently running. Perhaps we shouldn't be surprised if a compulsory subscription is announced for online play on the PS3, however; Michael Pachter certainly wouldn't be…