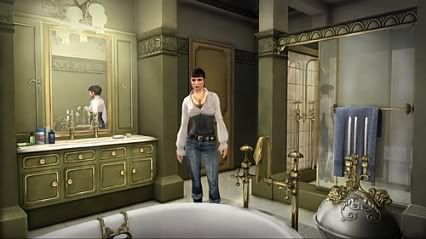 Adventure game fans will get their first playable taste of Jane Jenson's latest, Gray Matter, at this year's GamesCom. Jensen is best known for her critically-acclaimed adventure series Gabriel Knight, and Gray Matter marks her long-overdue return to the genre.
With companies like Telltale and Lucasarts revitalizing the genre for a new audience, they've paved the way for genre superstars like Jensen to make a comeback. The game, developed by French developer Wizarbox, is slated for an October 2010 release on PC and Xbox 360.
Grey Matter's publisher dtp plans to feature several other titles at their booth at GamesCom including Black Mirror III, Drakensang: Phileasson's Secret, TNT Racers, and Summer Challenge – Athletics Tournament.