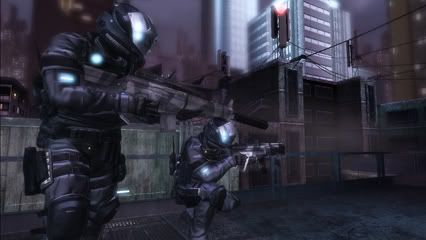 A patch for Ignition Entertainment's Blacklight: Tango Down was released earlier today, which hopefully addresses several problems that players have been encountering with the game.
Spawn camp victims are getting a bit of relief with the spawn invincibility timer now giving players a few more vital seconds to establish their surroundings and not get their head blown into paste by the guy who has been eagerly shooting the entire team as they suddenly come back into existence.
Matchmaking has seen some improvements, and there have also been dozens of little tweaks to make the game run a bit smoother and more streamlined.
"The entire team took fan feedback and critique to heart and constructed the update to specifically address their concerns," said Jared Gerritzen, Lead Designer at Zombie Studios. "As one of the summer's top XBLA downloads, we're really happy with the way fans have been enjoying the game, and we'll continue to make sure players are having the best online experience possible."
This update has been deployed for the XBLA and the PC version of the game, and will be shipped with the PSN version when it is released in the next few weeks.