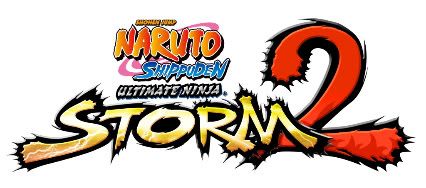 Format:

PS3 (version reviewed), 360

Unleashed:

Oct 15

th

(UK), Oct 19

th

(US)

Publisher:

Namco Bandai

Developer: CyberConnect2
Players:

1-2
A few weeks ago in our preview of Naruto Shippuden – Ultimate Ninja Storm 2 (here) we pointed out that, while the Storm series from CyberConnect2 is a credible addition to the beat-em-up genre, due to being so heavily based on a Japanese manga it would only appeal to people interested in the source material and would be overlooked by most other people for that reason alone (well, that, and the fact that the West is doing its best to fool everyone into thinking that just because something is a cartoon that it must be meant for children). With that in mind this review will focus more on whether a fan would be satisfied with what this game has to offer rather than a newcomer.
It may seem unfair to judge the game in that way, until you play the opening moments of the game's Ultimate Adventure (story mode). The plot picks up at the start of the Shippuden time-line and in a single paragraph tries to summarise roughly 250 episodes/manga issues that preceded it in the original series. This is as detailed as the game gets in trying to explain exactly what is going on; who Naruto is, who Sasuke is and why one cares so much about the other despite the apparent hatred. It doesn't even attempt to explain tailed-beasts, Akatsuki or the ninja world the story is based in to any great degree.
Whether this is a point to be frowned upon is hard to judge; as this is a game clearly meant for fans, looked at from that angle cutting out long recaps of a story already well known to them could be seen as a wise choice.
Combat is fluid and extremely easy to pick up thanks to combos being linked to a single button and modified by directional presses or pauses. The complexity of battles goes no further than trying to time defends so that you appear behind your opponent and when to use jutsu (abilities) or ultimate jutsu (special finishers) and items linked to the d-pad.
Although we are focusing strongly on the story mode (which will last you at least 15 hours and covers up to the finale of the 'Pain' arc) there are also the usual suspects for a beat-em-up in the form of team or singles VS matches and for the first time in the series; online battles. Attached to the latter game mode is also a customizable 'ninja info card' that the people you fight against online will see.
Unlike in the first game the story mode features fixed cameras most of the time in order to present beautifully captured animé quality backdrops. Characters do stick out a little bit too much in comparison, but it's one part of a combination of clever graphical tricks that gives the player the experience of living inside an animé. The visual standards across all game modes are high but none higher than the cinematic boss battles in the story mode, which also feature QTEs and mini-games.
For discerning audiophiles (they really need to find a better name for that) both the Japanese and English dubs are available – which is just as well since the English one is one of the worst dubs going, despite featuring some class-A talent like Quinton Flynn and Nolan North. The soundtrack feels like an extension to what you would expect to hear in the animé and does a solid job.
Even from a fan perspective there are some faults to point out. The first is that even with a roster of over 40 characters your favourite may be missing. You might also uncontrollably yell out the likes of "Ino?! Why waste a space with her instead of <character>?" when you see the completed list – which also features a guest appearance from Lars of Tekken.
The second annoyance is that the translation from Japanese to English is all over the place. The severity of the bad language is about as inconsistent as an Alzheimers patient's recollection of their family. One word in particular is translated into everything from "Dang-it!" to "Bastard!".
The reason for this is probably the attempt to find a middle ground between manga and animé. Blood is largely airbrushed and don't expect to see any of the more violent deaths, stabbings, sexual innuendo, skewering and the like in any kind of detail.
When measuring up this game it depends very much on the angle you look at it from. As a fan that has also played other Naruto themed games on offer today for numerous consoles, then without question Ultimate Ninja Storm 2 is the best of them. If viewed from the perspective of a beat-em-up player then this would probably lack the depth others in the genre have and from the perspective of your average gamer…they'll still be questioning why ninjas apparently wear such bright clothes and have yet to see the other end of puberty.