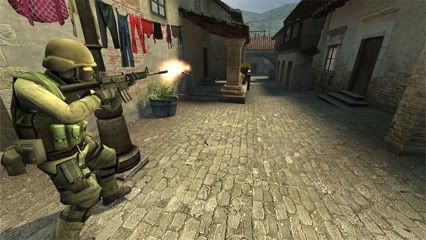 Labour MP Keith Vaz is at it again, with another very calm, collected and certainly not unreasonable jab at videogames being responsible for murder.
This time Mr Vaz has claimed that Valve's ever popular online first-person shooter Counter-Strike is "associated" with the recent shootings in Malmo, Sweden, which caused one death and up to 15 attempted murders. A 38 year-old man has been arrested over the incident, and is suspected of a year-long campaign of violence against dark-skinned Swedes.
Despite this, Vaz told parliament that "The recent race shootings in Malmo, Sweden have been associated with the violent video game Counter-Strike," apparently basing his argument from a quote The Times obtained from a local man.
The insightful quote from The Times article reads: "I am sure that this is down to some crazy kid who plays that sniping game Counter-Strike all day. I don't believe in the lone Nazi theory."
Local police have not implicated the game in the shootings.
For those who are not aware of Counter-Strike, the game pits a team of counter-terrorists against a team of terrorists in a series of rounds that typically last three to four minutes.
Spotted on GameIndustry.biz