It's Christmas time! This means surreptitiously hunting down the addresses of relatives you carefully ignore the rest of the year, writing Christmas cards for work colleagues you'd happily slit the throats of if you were confident nobody would ever find out, and resisting the urge to throttle people whenever they say "It doesn't feel like Christmas till the Coca Cola advert comes on the telly".
Of course, it also means that the internet slows down under the weight of all the top 10 lists for games, books, movies, crisp flavours etc. released that year. We won't be so predictable! We have just one Game of the Year, and five Honourable Mentions. Whoever said that's basically just a top six list can shut the hell up.
Rather than herding our official review scores together and promoting six of the highest rated games, we've shouted at one another about which games we each personally think deserve a mention. Lots of games from the ensuing chaos missed out on a place here, but the game that ended up with a comfortable lead over the others for the much coveted (possibly) Critical Gamer Game of the Year Award was: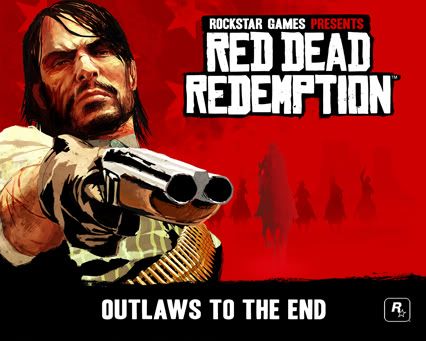 CG score: 9/10
Matt says: Games have repeatedly failed to do the Old West justice, but Red Dead Redemption broke the mould, riding into town on a mule-headed woman and shooting the place up. John Marston was 2010's most memorable lead and I was thoroughly invested in his story, charmed by his short attention span and simple approach to life. I was kept engrossed long after RDR's Spring release thanks to impressive competitive and cooperative multiplayer and excellent DLC, including that staple of the Western genre; a zombie apocalypse. But more than anything, I couldn't shake the simple joys of wandering its beautiful and vast landscapes long after I had taken my final meaningful journey with the Marstons.
Honourable Mentions are bestowed upon:
CG Score: 9/10
Anthony says: Mass Effect 2 (or 'The Flexible Adventures of an Admirable Leader/Space Bastard') got my top spot because it played out exactly how I wanted it. I played through it twice, with each run taking an opposite gender and look on the twisted morality rainbow, and I was surprised at how differently everyone reacted to my presence the second time round. The characters turned out exactly how I planned them, thanks to the intuitive conversation system that was compact enough to fit the screen, but concise enough to accurately describe the resulting wordgasm. The vastly improved shooter mechanics made it much more playable, and a more enjoyable experience all round.
CG Score: 7/10
Neil says: While Modern Warfare 2 and then Black Ops broke records for sales and hoovered up whole blocks of global gaming time, the smart money went on Bad Company 2. A richly scripted solo campaign and a multiplayer that catered to team players over gung ho individuals, Bad Company 2's servers have been busy since the start of the year. With the Vietnam DLC arriving this Christmas, BFBC2 will be top of the leaderboards for a long time to come.
CG Score: 10/10
Kevin says: Super Mario Galaxy 2 is one of the finest videogames ever conceived. It oozes creativity and fun gameplay, and each level brings something new and fresh to the mix. A lot of games get bogged down with telling a story over gameplay but in Super Mario Galaxy 2, gameplay is king. The first Super Mario Galaxy was superb in its own right, and we never in our wildest imaginations thought Nintendo could top what they achieved with that title – but somehow they have managed it. Super Mario Galaxy 2 is a masterclass in level design and creativity that fully deserves its place in the Critical Gamer top 10 games of 2010.
CG Score: 9/10
Ross says: Assassin's Creed Brotherhood should be one of our Games of the Year because; the developers have actually listened to the feedback from their fans. Few devs do this (or so it seems) and just push out whatever they think will make them more money. ACBH improved its mission content, what they encompassed and what you have to do to complete them; it improved the fighting dynamics to make them more fluid, believable and more frantic. Combine that with a huge amount of missions, collectables, a Meta Game and multiplayer aspect and you get a quality title full of stuff to do.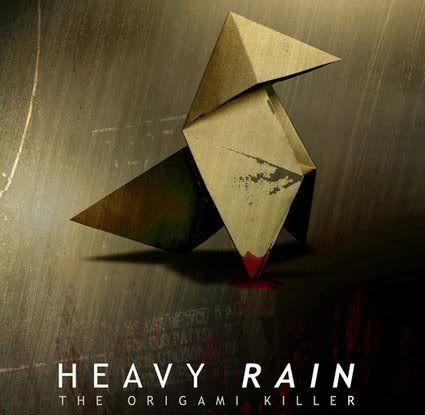 CG Score: 8/10
Luke says: It may have plot holes you could drop-kick an elephant through, but Heavy Rain was something special. Digested one piece at a time in the first playthrough it's a unique, atmospheric, utterly unique – yet flawed – experience. After finishing it for the first time, you stand back and see its flaws more clearly still. It says something about the ineffable pull of the game, then, that your first trip through this largely restrictive story will not be the last. What if I let this character die? What if I purposefully miss this evidence? You'll want to see every story branch there is.
That's it folks! For this year, at least. Normal service will resume January 10th. See you then!