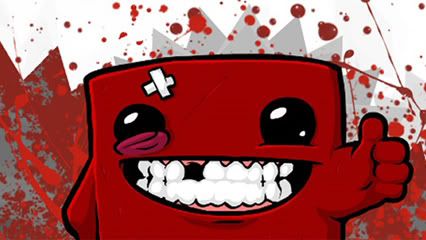 Indie hit Super Meat Boy is getting a UK retail release, with Lace Mamba Global unleashing the Ultra Edition for PC onto shop shelves in the third quarter of this year.
"Super Meat Boy is an absolute crazy phenomenon on the internet. The game has sold far more than 400,000 copies already online, and there is a special boxed edition available in the US, so we expect there to be a huge demand for a similar retail edition in the territories we're serving", states Jason Codd, Managing Director Lace Mamba Global.
For those who know nothing of the game, the titular protagonist and skinless wonder, Super Meat Boy, is on a quest to rescue his bandage clad girlfriend from an evil, top hat toting foetus. Expect to see a lot of blood with every squelchy footstep, and then look for even more when you encounter saw blades, lasers, missiles, fire and other death traps spread out across more than 300 levels.
The boxed PC version is also heading to Ireland, Australia, New Zealand, France, Italy, Spain, Scandinavia, and the Benelux countries at the same time for a lovely wide spread helping of meaty fun.