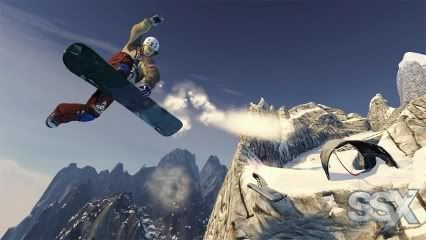 Xbox Live Gold account owners can now get a taste of the snow dusted and slightly mental slopes of SSX with a demo for the game that went live today. The demo is due to hit PSN sometime tomorrow.
The demo includes two tutorials, four events and even a spot of skydiving. Players can also unlock Mac as a playable character when they send a demo invite to a friend from the main menu.
SSX will be hitting the pristine slopes of retailers on March 2 in Europe. Whilst it will feature an online pass system, it was confirmed last month that it will not bar access to the game's multiplayer for those who choose not to buy the game new.