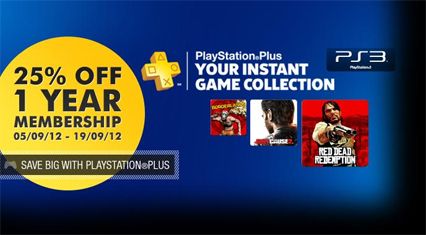 From today, until 19 September, Sony are reducing the price of a one year subscription to their PlayStation Plus service by 25%, to the very reasonable sum of £29.99/€37.49.
PlayStation Plus gives subscribers access to 45 full games per year, which is a mixture of full retail titles like InFamous 2 and Little Big Planet 2 along with a selection of download only titles. You also get a one hour trial of selected retail releases, and exclusive access to Betas of upcoming titles.
The service also allows your PS3 to automatically update itself with system software, and all the latest patches for your games, and also backs up all your saved games to Sony's online cloud storage. With free exclusive avatars and themes, and also discounts to PSN titles, there has never been a better time to sign up to the service.
If you are already a subscriber, never fear, as subscriptions stack. So if you have say, three months left on your subscription, you can add on a year's sub to give you 15 months worth of gaming goodies. However, with all these freebies to download you may find the hardrive of your 60gb PS3 creaking at the seams!