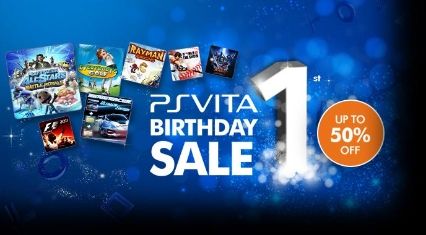 Guess who just turned one year old! That's right, it's everyone's favourite handheld hanging on for dear life, the PlayStation Vita. In honour of this special occasion, the European PlayStation Store is launching a two-week sale on about twenty-five Vita games, notable titles including Street Fighter x Tekken, Rayman Origins, and PlayStation All-Stars Battle Royale.
You may very well save up to 50% on the original prices, and if you have yourself a PS Plus membership, you're looking at knocking off another 10%. This is great news for those who have been holding off on purchasing Micheal Jackson: The Experience HD for just the right moment.
For a complete list of discounted games, check out the PlayStation blog.