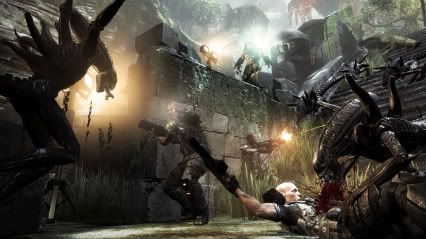 The demo for Rebellion's new take on Aliens Vs Predator has appeared on Steam, with Xbox Live and PSN versions expected to follow later today.
The Demo is multiplayer only and features one map in which you can play as any of the three races (Aliens, Predators or Marines). We still fondly recall the multiplayer ceiling crawler antics of Rebellion's 1999 take on AvP, so hopefully this won't disappoint.
AvP arrives on Xbox 360, PS3 and PC on February 16th in America, and February 19th in Europe.