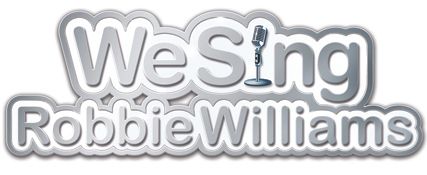 Format:
Wii
Unleashed:
Out Now
Publisher:
Nordic Games

Developer:
Le Cortex

Players:
1-4


Squeals of delight echoed throughout CG towers when We Sing Robbie Williams arrived. At last – a game that rewards us for humming along to the Mork & Mindy theme tune! We even had hopes that a deal had been struck with Disney, so we could sing along to the tunes sung by the genie in the first and third Aladdin movies.
But no, this is not a karaoke game centred around everybody's favourite comedy hobbit. Instead, it focuses on the one bloke from Take That who found his career didn't come to a juddering halt after the band split. Makes more sense, when you think about it. The songs on offer span his entire solo – singing life; from the initial 'Liam Gallagher' phase (Old Before I Die), on to the 'Cheeky Chappy' phase (Let Me Entertain You), then the 'Ballads Sell Quite Well, Don't They?' phase (She's The One). From there it's onto 'Big Enough To Duet With Kylie Now' (Kids), 'Did Anybody Buy This Album?' (The Road to Mandalay), then the 'Grannybait' phase (Mr Bojangles), 'Yay, People Are buying My Stuff Again' (Tripping), and then finally 'I Wonder If The Guys Will Forgive Me And Let Me Join The Band Again' (You Know Me).
Phases named by Critical Gamer. And in case you were wondering, 'Bodies' is sadly not a cover of the song of the same name recorded by heavy metal band Drowning Pool.
There are 26 songs to warble along to in total (all with original music videos), spanning over ten years worth of singles. The twenty sixth song is Mr Williams' most recent at time of writing; Shame, featuring Gary Barlow. This will be a major pull for Robbie fans – which is why we consider the decision to include it as an unlockable extra a rather odd one. It's not necessarily quick and easy to unlock either, as in order to do so, you need to achieve an impressive score on the other 25 songs (and the three included medleys). Of course, any fan will enjoy singing along to the songs, and even on Hard it's more forgiving than some other karaoke games. It may frustrate some that the latest single is teased but initially held back, however.
The earlier duets Kids and Somethin' Stupid are both included which will, we're sure, lead to many an unwilling partner being roped into a performance ("Come on, it'll be fun"). The traditional We Sing modes allow two to four players to sing on any song however, even one that concentrates on a solo artist. Turn karaoke into a competitive sport! Everybody can sing the same song at the same time, and whoever scored the most points at the end is the winner (there's also a team version of this). If you're particularly brave/drunk, you can all sing at one another with no pitch bars or on–screen lyrics to help you. There are other modes too, such as a similar one where you sing across a playlist, and another where sound and lyrics disappear without warning.
What the game does not have is online features. No national or international leaderboards, no sharing of performances – nothing. This will be of little concern to the average Robbie Williams fan, we're sure. What we did find that casual gamers picked up on however, was that there was no way of seeing how near to or far from the top scores you are whilst singing. They also found switching from microphone to Wii remote and back again between each song a minor annoyance; but short of buying an expensive new peripheral, that will remain a necessary evil.
If you want to give your voice – and everybody else's ears – a rest, you can simply sit back and watch any of the included music videos. There's also a photo gallery to browse through. Ooo, inneee gorgeous!! And so on. In fact, the more devoted Robbie fan may well be thrilled to hear him comment on their performance post–song. For our money however, hearing Robbie Williams tell you things like "I could hear your soul" through your TV is just damn disturbing.
While We Sing Encore suffered slightly from its eclectic tracklist, Le Cortex and Nordic Games are of course on safer ground when concentrating on a single artist. It's hard to imagine any Robbie fan being disappointed with the wide selection on offer here; though Shame is the closest you'll get to a Take That song. Doubtless expensive licensing aside, Sony of course have the band wrapped up via Singstar Take That.
We Sing Robbie Williams is what you'd expect and, as a nice bonus for fans, a bit more too. There's even footage from Knebworth locked away in there. Though we're sulking that we still have to wait for the game that allows us to holler Jumanji style, we're happy to declare that this will prove to be the perfect Christmas present for any Robbie Williams fan. Disclaimer: If you don't like Robbie Williams, you can knock about eight marks off the following score.