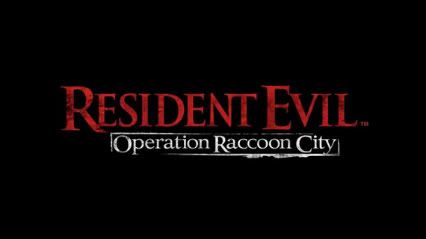 Update: Obviously an April Fools. Hope you enjoyed it though!
Very few hard facts are known about recently announced Resident Evil game Operation Raccoon City. The press release did however promise that "This latest offering will take the series in a completely new direction and offer a style of gameplay yet to be seen from the franchise", and that the online multiplayer modes will each "provide a unique gaming experience". Capcom today threw another curveball by announcing not only that the PS3 and PC versions have been dropped, but also that Resident Evil: Operation Raccoon City will require the Kinect sensor to play.
Capcom's UK PR manager Ril la Poof told us in a telephone conversation this morning: "We've already introduced motion control to the franchise via Resident Evil 4: Wii Edition and Resident Evil 5: Gold Edition, and were extremely pleased with the results. Resident Evil: Operation Raccoon City is the natural evolution of this process" he said. Most surprising of all, you should be thinking less Fighters Uncaged and more Dance Central. "We want to give a whole new meaning to the phrase 'break dancing'. Bust some heads as you bust a move! I can confirm that we've already acquired the rights to use licensed music such as Monster Mash by Bobby "Boris" Pickett, I'm Your Boogie Man as performed by Kool & the Gang, and Kung Fu Fighting by Carl Douglas".
Poof was keen to stress the importance of multiplayer. "Players will be able to wreak funky destruction on zombies – or each other – online. The most fun is to be had playing locally however, where competitive play can lead to some boisterous scuffles!". He also took the opportunity to boast of Capcom's proprietary face recognition software developed in conjunction with Microsoft – which, apparently, can recognise blood relatives simply by scanning faces for a few seconds each.
"The MILF software – that is, Mothers I'd Like to Facebook, referring to the popular social network's database of pictures and information – recognises and remembers family members by comparing key facial similarities. In this way, we are able to implement consistent local leaderboards so that family members can see how they stack up against one another, and who they are best – or worst – suited to playing with or against. There's even an achievement for punching your mum in the face."