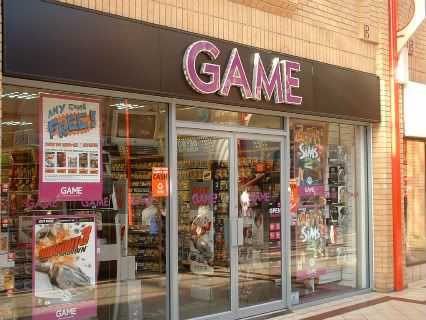 Now that the UK arm has finally filed for administration (and, if various comments posted on this article are to be believed, the company did its best to keep shop floor staff and customers in the dark about just how bad things were), eyes are being narrowed in the direction of GAME's overseas operations. Following rumours that GameStop was interested in acquiring GAME UK and GAME Spain, it has emerged that GAME Australia is taking steps to cover its assets.
MCV Pacific reports that GAME Australia MD Paul Yardley told them: "GAME's businesses around the world are going through a challenging time. Regarding our business locally, Australia is a separate legal entity and business from the UK, with a separate management team. The choices that GAME's UK entities are making don't necessarily impact us here". He then went on to say, "You call that a knife? This is a knife". No, actually, he didn't (but we wish he did). What he really went on to say was "In case the UK entities do go into administration, the Australian management team and I are working hard on a number of viable alternative options for our business […] we have strong relationships with local publishers and continue to work closely with them. We will keep stocking the latest releases, as well as honouring all our pre-orders."
The fact that Yardley feels the need to paint this reassuring picture to MCV is actually somewhat disconcerting in itself; but the Australian arm is still clearly in much better health than the UK arm and, crucially, is still stocking all games as normal. The GAME story is still far from over, and shockwaves from the UK implosion can be felt on the other side of the world.