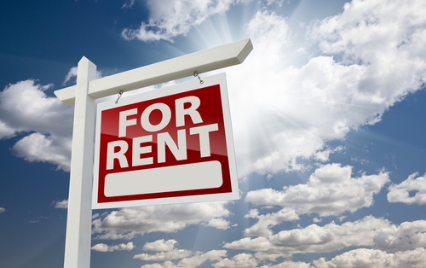 When it was first announced that Battlefield 3 players would be allowed to rent their own servers, it was a surprise and a revolutionary idea; for console players, at least. Run your own server, where you decide the rules and you have the power to instantly kick cheaters! Much like communism, however, it's a great idea in theory that falls apart in practice.
The main problem is that EA and DICE failed to mention the fact that finding an official server would become extremely difficult, leaving most players at the mercy of anybody with the money to take control of public matches.
First of all, let me briefly tell you/bore you with my history with the series. I was pretty late to the party, as the first game I played was Bad Company. While I felt that the campaign outstayed its welcome by at least two missions, I quickly got sucked into the multiplayer. The huge open maps, the objective based gameplay, rewards for teamwork, vehicles… it was different from anything else I'd played on a console, and I loved it. I wasn't a fan of the crappy EA servers which would randomly freeze games – thereby costing me hundreds or thousands of points worth of XP – but I was having such a jolly good time, I persevered.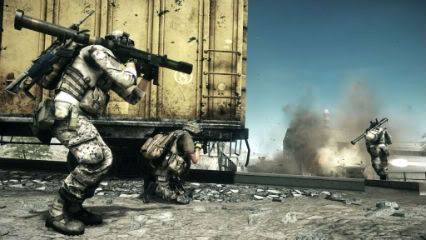 I moved onto Bad Company 2. I never even got round to finishing the campaign but again, I had a great time online; even more so than with the first game. I also put a lot of hours into the online-only Battlefield 1943 which, while a much simpler game, is also brilliant. Then – after trying it before release at the Eurogamer Expo (where I dominated the mere mortals I was playing with) – I went back to 'proper' Battlefield with Battlefield 3. I stopped playing online after a few weeks. Partly due to having to play other games for review, but also because I was getting frustrated with how all the decent equipment requires hours of play to unlock (and also, maybe, because most other people were much better than me and I was sulking). I recently started playing again – after both the patch, and the introduction of rented servers.
I was surprised to find that the patch has proven unpopular with some players. The patch I like; it's actually made the experience even better from my point of view, rewarding as it does teamwork and suppressive tactics more than ever. Even the rented servers didn't bother me at first. Okay, so I was now faced with banner after banner advertising some instantly forgettable clan name I couldn't care less about, and sometimes the number of tickets (for those not in the know, representing the number of lives each team has) was double the norm but apart from that, everything was pretty much as it had been before. Then, the inevitable happened; handing server control over to unmonitored members of the public started having a detrimental effect on my online experience.
Although renting a server allows the admins to tinker with various match settings, they can't interfere with which weapons are available. Indeed, attempting to do so is in violation of the terms of service which those who rent servers must agree to. Despite this, at least three out of every ten such servers will tell players that certain weapons are forbidden in the description. In all fairness, such attempts at weapon bans are sometimes for good reasons; usually because of a newly discovered and thus unfixed weapon glitch. Some attempt a blanket ban on shotguns. I'm happy to stick to such a rule myself because, while I use them now and again, Battlefield 3's shotguns are overpowered and it's possible to spam shotgun blasts for easy kills – even from a distance. However, what if you're put into such a server when choosing 'quick match' and use a shotgun (or any other 'banned' weapon) fairly and in all innocence, and then find yourself kicked for doing so? As previously mentioned however, attempting to restrict weapon use is not allowed. Sadly, other practices that are allowed are much more of a problem.
Playing a game of Conquest mode recently, I realised that I was slowly becoming bored of the match; something that had never happened before. I then realised that this one game had been going on for well over an hour (hey, when it's going well I enjoy the game and lose track of time!), with no end in sight. Checking through the server details, I found that the tickets had been set to one thousand, seven hundred and fifty. The losing team still had close to 500 tickets left; I quit. Simple solution: just cap the ticket count using the ticket filter in search options, right? Right!… except the ticket filter doesn't exist.
Next, for the first time ever, I got kicked from a Battlefield game's server. I'd joined the match less than two minutes before, and quickly killed two players attempting to plant a charge in Rush mode. Turns out at least one of the players I killed was an admin. Simple solution: just add that server to your block list, right? Right!… except the server block list doesn't exist. So report the admin/s for kicking players in bad sportsmanship, right? Right!… except there's nothing in the terms they agreed to saying they're not allowed to do that. In effect, EA and DICE are allowing a certain type of player to pay a subscription for the right to kick players playing better than them out of any public match they play.
So just apply the 'official servers only' filter in search options, right? Right!… except – oh, you know the drill. In fact, I've had something I suspected all but confirmed – namely, that virtually all of Battlefield 3's servers have been whored out in the name of maximum profit. Browse through the server list on any given day, and official EA/DICE servers are few and far between, and often hard to spot from the title in the list. Check the timeline of the official Battlefield Twitter account and, if you check back to see what users being replied to originally said or asked, at time of writing you'll find (a) a tidal wave of PC users experiencing problems associated with EA's controversial Origin service, and (b) a great many people with the exact same complaints as me.
One user summed up the unfair kick problem well in just four words; "oops, knifed an admin". There's also lots of talk of the custom servers "ruining" the game, and plenty of people complaining that they can't find officially hosted servers. The standard response to the latter complaint seems to be 'try searching for servers with p24 in the title'. Well, I'm playing the PS3 version and, when conducting that search, I turned up less than sixty servers (despite the fact that some rented servers also got caught up in that search term). The standard browser list, dominated of course by custom servers, turns up one thousand servers – and that's only because the search results are capped at this number. I sure as hell hope that isn't representative of the official/unofficial server ratio but, if I may pull on my cynical trousers for a moment, I fear that it is.
So are Battlefield 3 players forever doomed to reading carefully through the server description and settings of every one they choose, hoping that the spaces aren't filled by the time they're done? There's a favourites list to fill (tellingly, players are not allowed to add official servers to this) but why should the paying public have to rely on this? Well, there is one bright side I suppose. With all the thousands upon thousands of dollars generated by this server pimping, the upcoming DLC packs are sure to be free, or at most have a nominal fee of no more than 99p attached.
I asked an EA representative if this would be the case (in my head) and he replied "AHAHAHAHAHAHAHAHAHAHAHAHAHA!!!".
In all seriousness, it's going to be interesting to see how EA and DICE address the issue of official server availability. Ideally they'll admit that renting out such a great number of servers in the loosely regulated, poorly managed way they have was a mistake, and cancel the service altogether. Simply adding an 'official only' option to the search filters might seem like a more reasonable solution, but there's no way that would please players and developers/publishers. If they add the option but players then find that the number of official servers is so small that they're almost always full, they'll become more enraged than ever. On the other hand, if thousands of official servers become readily available, the number of people willing to use custom servers will plummet. Many hosts will find that they struggle to fill their matches, and stop renting; thereby significantly reducing EA/DICE's income from the service.
When Battlefield 3's online experience is good, it's really good – easily one of my personal favourites at the moment. It's also commendable how DICE listen to and interact with the Battlefield community, using feedback to tweak and improve the game and, of course, eliminate glitches and exploits as quickly as possible. If rented servers continue to dominate online matches, however, that community will shrink as more and more people wander off to other games – where they're confident that their money is paying for reliable, fair, official servers.