It was announced on Wednesday morning that Sony Computer Entertainment will be closing its SCE Studio Liverpool.
Originally founded in 1984 under the name Psygnosis, the studio was best known for its WipEout and Formula One series of racing games as well as the Lemmings series which gained huge popularity in the early nineties. The Studio was bought by Sony in 1993, and in 2001 saw itself renamed SCE Studio Liverpool. Their last game was WipEout 2048 which was released for the PlayStation Vita to a healthy critical response.
SCE released an official statement regarding the closure of the veteran studio, saying:
"Liverpool Studio has been an important part of SCE Worldwide Studios since the outset of PlayStation, and have contributed greatly to PlayStation over the years. Everyone connected with Liverpool Studio, past and present, can be very proud of their achievements.
"However, it was felt that by focusing our investment plans on other Studios that are currently working on exciting new projects, we would be in a stronger position to offer the best possible content for our customers."
Eurogamer later reported that a 'reliable source' told them the closure also forced the cancellation of two games being developed by the studio for the PS4. One game is reported to have been a new, "dramatically different", WipEout game; the other a "Splinter Cell-style game".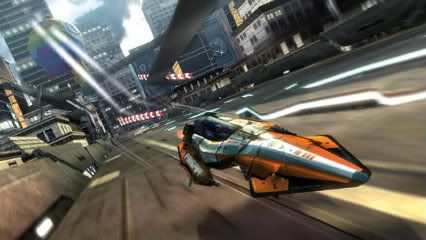 The closure of the WipEout studio felt especially emotional thanks to the team's fond farewell to their fans via the WipEout Facebook page.
"We have loved making every game, every minute and every one of you. Keep the faith, keep loving WipEout.
"Thank you for everything, Pilots. It's been an amazing journey and we'll miss you. X"
We'll miss you too guys!