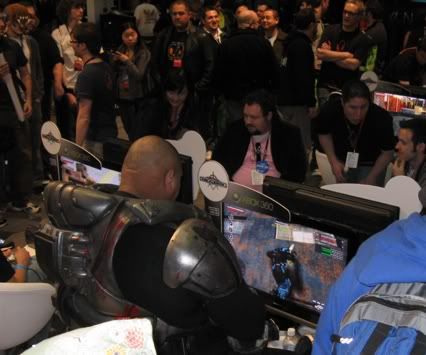 PAX East was a big show. Long lines, packed booths (packed with COG soldiers no less!), and standing-room only panels were a regular occurrence. In my attempts to see as much as possible, some games and gadgets didn't quite get the same attention as the big previews you've been reading here at CG. Others didn't have much to offer thanks to a brief or limited demo. But in the interest of completion, enjoy this collection of brief previews:
Crackdown 2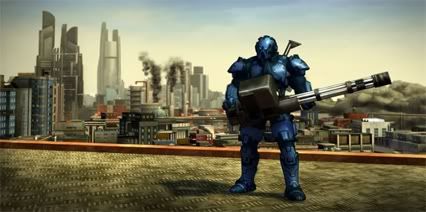 There was barely enough Crackdown 2 at PAX to warrant a mention, but the lines to play it suggested otherwise. I hopped into an 8 player game of Team Deathmatch, with other groups playing Rocket Tag (Kill the man with the ball, plus rockets). Players had their requisite super powers and heavy weapons, and took to the air in environments that looked strikingly similar to the Los Muertos areas of the first game. To put it bluntly, Crackdown 2 looks like Crackdown with multiplayer – not that that's necessarily a bad thing. The most interesting part was how it controlled. Even in competitive matches, players can lock on to enemies and aim in a more dynamic version of the first game's body targeting. It sounds cheesy, but with everyone leaping three stories into the sky, the game would be impossible without it.
Dishwasher: Vampire Smiles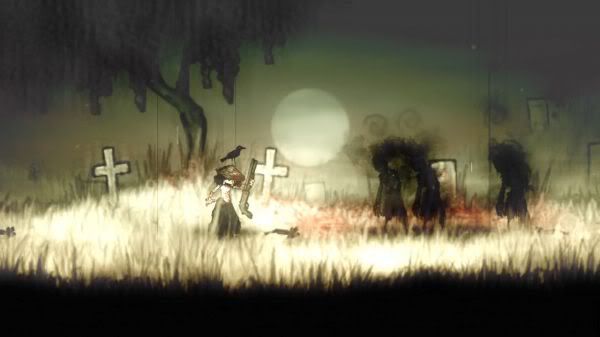 Ska Studios may best be known for its hilarious indie game I MAED A GAM3 W1TH Z0MB1ES!!!1, but this one man studio's output also includes one of the finest (and unfortunately forgotten) XBLA releases thus far, Dishwasher: Dead Samurai. Now Ska Studios is set to release a sequel to that game, Dishwasher: Vampire Smiles. The new game seems to be more of a good thing (fantastic 2D combat) mixed with much-improved presentation. It features two characters this time around, and some creepy, stylized scripted events throughout. The game is a ton of fun, and since you probably missed the first one anyway, you'll have no excuse when this one eventually rolls around. That said, for the few who have played Dead Samurai, Vampire Smiles does appear to be more of an incremental improvement over the first, rather than something revolutionary.
Charlie Murder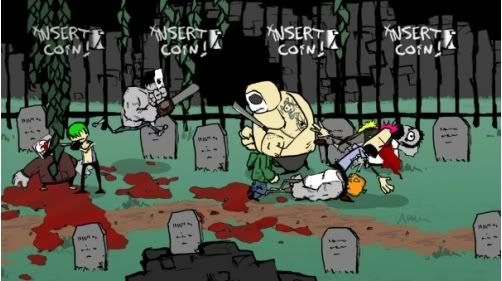 Also on display at the Ska Studios booth was Charlie Murder, a simple game that takes the spirit of Z0MB1ES!!!1 and applies it to a brawler. Despite its almost overly-simplified gameplay, the game's charm won me over. Ska Studios' designer/programmer/musician James Silva once again lends his punk-rock skills to the game's relentless soundtrack and the game's cast of characters resemble Gorillaz with a pinch of Castle Crashers. This game could really go either way. If the price is right, this simple and entertaining romp could be perfect for brawler fans. But I can also see the game devolving into repetitive button-mashing – something no amount of charm can save.
3D Games!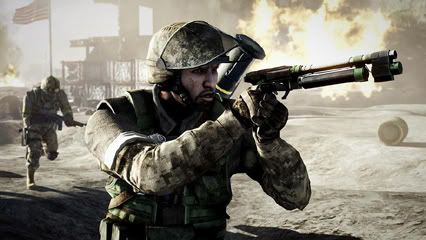 Battlefield: Bad Company 2 and Just Cause 2 were on display at NVIDIA's booth…in 3D! I donned the 3D glasses and I have to say I wasn't impressed. The quality of the 3D felt less like Avatar and more like a grade-school diorama. The sense of three dimensions was there, but the enemies and objects in the world resembled cardboard cut-outs. The result was that these 3D games felt more strange and less like the next big thing. Graphics and display companies like NVIDIA need to seriously consider perfecting these technologies before they begin selling them to consumers.
Immerz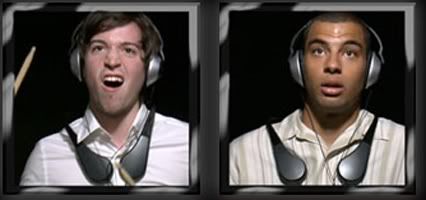 Immerz is an interesting idea with a flawed execution. You wrap what sort of looks like a pair of headphones around your neck, and the unit rests against your chest. It wasn't clear from the demo station how the device was hooked up, but it syncs to your game's audio to send force feedback into your chest. A gimmick? Sure, but that added bit of vibration has worked wonders in past games like Rez, Hydro Thunder, or Crisis Zone. The problem is that Immerz isn't tied into actual game feedback, but the audio. In my tests with Left 4 Dead 2, the device wasn't just rumbling for things like gunshots and explosions, but low-frequency dialogue and music as well.