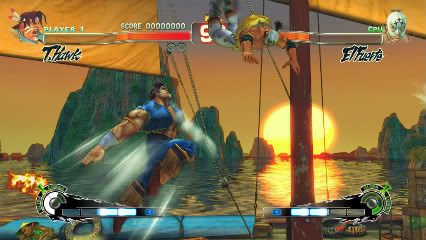 Capcom have announced the next iteration in the Street Fighter series, with the unveiling of Super Street Fighter IV. Picking up where the last game left off, they're promising a host of new and returning characters, as well as more sophisticated online play and new ultra combos.
Among the eight new characters are the Red Indian T Hawk, first introduced to us in Super Street Fighter 2, as well the 'mysterious and deadly' Juri, a new character in the Street Fighter universe.
Super Street Fighter IV won't be a full sequel, but promises to refine and expand the fisticuffs of IV and add a great big dollop of super on top. It's due Spring 2010 and will release on Xbox 360 and PS3.