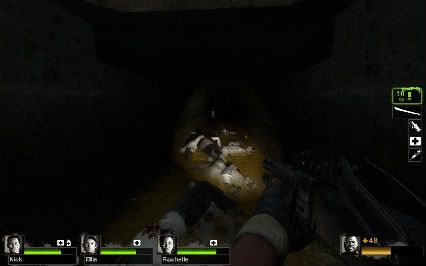 Valve have announced the first piece of DLC for Left 4 Dead 2, which according to Rock Paper Shotgun will see the survivors from Left 4 Dead meeting their sequel counterparts.
You'll be playing as the second set of survivors for the meeting and as yet there's no information on how this is going to work, or whether the originals will be zombiefied.
The new campaign entitled "The Passing" takes place after Dead Centre and will feature a small rural town in Georgia. Valve hope for a spring release for this piece of DLC, which will be available on both PC and Xbox 360.