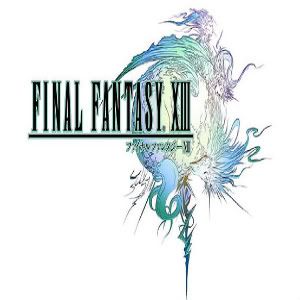 Final Fantasy XIII has proved one of the biggest game launches in Japan for 2009, and by all accounts will prove to be equally (or more) popular with the rest of the world when it is released in March. FFXIII has been hit with a fair amount of criticism, despite selling well and receiving good review scores.
I am as guilty as anyone for being overly cynical about 'popular' games, but this time it's going to be a little different. Unlike my Cynical Views to date, this is more a cynical view of the cynical views about FFXIII. Mostly the large amount of conclusions or observations and complaints made by people who haven't actually played the game yet, but also a few by those that have. I should point out at this point that minor plot details will be discussed. I would also add that you should take any estimations of playtime with a pinch of salt as translating on the fly pads it out a bit more.
Let's start with straight lines. Linearity. Why do people hate straight lines? Lines are useful for so many things. Linearity means you won't get lost, that it feels like you are constantly heading towards your next goal and that it's very obvious if there is a hidden treasure down a small crevasse or little dead end. We might be more used to multiple paths and an open world but does that really mean doing it that way is better?
A vast amount of FFXIII is spent traversing linear maps. Eventually it does open up, but not to the degree you might consider as the standard for other RPGs (including previous Final Fantasy games). I honestly fail to see why this is a bad thing. Other RPGs might try to disguise the fact you are progressing from A to B to C to D and so on but you still are essentially going along a linear path so it isn't like this is something new. I suppose it is new that FFXIII doesn't try to hide this, but the fact it seems to have taken so many people by surprise is frankly shocking. Would it really be better if it became a pseudo-open world game filled with tedious arbitrary moral choices that are so popular right now? That isn't what an RPG is supposed to be.
Connected to the way the plot progresses is also the lack of populated places. In other words; there are no towns. No towns? Someone pray to the RPG gods to strike this heathen game down! Who cares if there aren't any towns? Towns are glorified shops. That's all they are good for. Do you really care about the unimportant generalized dialogue spouted by NPCs littering these places? As it happens there are actually towns so don't let anyone tell you otherwise, it's just that you can't stop to chat to people mostly as they are filled with enemies.
Some criticism has been aimed at the battle system FFXIII uses. Now, for those that have played the game it is a personal choice whether or not you found it enjoyable and that is fair enough and I won't try to counter that. I would counter those who have deemed it bad without having tried it though. Perhaps I'm in the minority here, but while I might find watching someone playing an RPG boring, that is not the same as I would feel actually playing it. Combat has been refined, perhaps some might say simplified and as a result flows very well and looks stylish.
This is all not to say that combat in FFXIII is perfect or the best RPG battle system ever conceived. The crystal levelling system (as opposed to normal levels) is just a streamlined variant of the Sphere Board from FFX mixed with FFXII. It can be a little annoying having to constantly switch between Optima (essentially class types), as is the fact that if your leader dies it is an instant Game Over – even if the other people in the party are fine and have the ability to cast Raise. Do not let this put you off from the perspective that two characters have to be constantly controlled by the AI though as it preforms admirably (more so than the Auto-Attack option for the character you are controlling sometimes). The best example of this is that if you Libra (Scan) an enemy type the AI will retain the knowledge of what element of magic works best against all of that enemy type you encounter and will use it accordingly.
Perhaps it isn't a widely known fact, but on the subject of levelling you can't actually do it until about three hours or so into the game after a certain event. Prior to that you can still change weapons and equip accessories. This probably doesn't help FFXIII put forward a good case when you can't do any proper upgrading for that long, especially if it is only the first hour or two people are watching before forming an opinion.
Even more damning for some people is the fact that for the first twenty five or more hours of the game you have no control over who is in your party and who you are playing as. This is due to the nature of storytelling employed by the game (more about that in a second). I can sort of understand this being an issue if you don't like some of the cast and two in particular have received a lot of flak. The first is an irritating crybaby, whose constant peril and suffering amused me to no end, named Hope (or Hopeless as fans have christened him). The second is your typical cheerful optimist skipping through life while everyone else dies pain in the backside named Vanille. In case anyone is interested; my favourite character is the baby chocobo living in Sazh's afro. It's tough for a young chick to get a credible acting role these days.
FFXIII tells its story in an interesting way. As I mentioned; it constantly skips between two or three groups of the cast and usually who is in each little group changes every so often. This encourages (well, forces) you to make use of everyone for a long time. It's a departure from the more common ways of telling a story in RPGs and was a breath of fresh air.
What I also especially liked is how bleak FFXIII's story is. Without going into too much detail; right from the off this band of characters all suffer some kind of heartbreak. This continues to run through the whole game, even to the extent of dealing with things like attempted suicide. It's a nice departure from the light touch in previous games in the series. These characters are living hellish lives; hated by everyone and constantly on the run. This adds a lovely feeling of macabre to the infrequently happy or positive scenes because you just know they will be fleeting or end in tragedy. There are also some very moving moments that I can only hope carry over well in translation and localization with a decent cast voicing the characters.
Even if you were to remove the difficulty of not being terribly brilliant at Japanese and just look at the core gameplay, it is still very obvious that FFXIII is a challenge. This has been another sticking point for a lot of people. I guess people expect a cakewalk like previous Final Fantasy titles with the only real challenge in the form of optional monsters? I don't really know what to tell you here. Yes, it is hard at points. If you don't plan, arrange your Optima properly and have an effective strategy. Is that really a deal breaker? That you might not win first try every time? The game is actually very forgiving with Game Overs and will often put you back mere seconds before the fight you lost. This could all be moot mind you, as often the standard difficulty in one region of the world won't be the same as elsewhere. I'd be a bit disappointed if the worldwide release was made easier though.
FFXIII came under a lot of unjustified fire from numerous people who haven't really played or seen enough of the game to accurately judge. I strongly feel that there are many people who will look at a new Final Fantasy game and if they don't see Cloud or Sephiroth will immediately dismiss it as being terrible, but that's another story (as is my opinion that Cloud's dialogue is some of the worst ever written – he's like an especially inarticulate thirteen year old). There will be those who have played enough to accurately judge and still decide they don't like the game of course, but I just feel these credible opinions are being lost in the hysteria and assumptions that seem to be sweeping the internet.
The newest in the contradictory line of Final Fantasy games is an excellent RPG. It is by no means the greatest thing ever made but certainly, in my opinion, easily eclipses the last two or three games of the series. It has helped SquareEnix regain some credibility in my eyes – that they can still produce a decent game despite the better part of their staff leaving to form Mistwalker and I just hope that they continue going down this route of a more adult and darker way of storytelling.
One last thing though that I really think does need complaining about more. Why is Sazh treated like he's pushing seventy? He's only thirty two yet everyone calls him old man or Grandad, he walks like he needs a walking stick and gets tired out easily. He isn't old! Well, alright, by Final Fantasy standards he might be old. Especially when you have someone like Snow who is in his twenties and appears to be engaged to a ten year old. I was actually going to suggest a drinking game where you take a shot every time Snow says "Serah…" but I don't want to be responsible for you dying of alcohol poisoning.