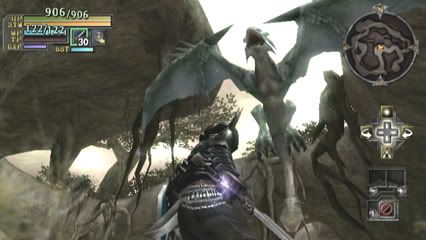 Rising Star Games are adding yet another title to their 2010 release portfolio with Eldar Saga, due out on September 17. The game is hoping to fill a niche in the current market by going after Wii owners who have been bitten by the RPG bug.
An interesting hook has been spliced into the first two chapters, both of which take place 100 years apart. To start with you create a male character with the usual multitude of classes, skills and equipment and then start his quest. The second chapter will drop you back at a similar character creation screen, this time letting you craft a lady adventurer who happens to be the descendant of your male in the distant past. Sounds like an interesting dual storyline could possible brew from this.
"The RPG genre is one of the least represented the Wii and we're confident Eldar Saga successfully fills a gap in this market, bringing classic story-driven gameplay," says Martin Defries, managing director of Rising Star Games. "Developer Marvelous Entertainment is renowned for creating immersive gameplay and Eldar Saga is no exception."
Battles take place in real time and co-op gameplay is an option over Nintendo Wi-Fi, with friends being able to join 'anytime they wish'. Jobs will also play a big part in the game, so you can imagine it will probably be stuffed with everything you have come to expect from games which encourage you to level up by doing things for strangers. Why anyone ever needs 50 bird feathers or 12 wolf skulls is beyond us, but it always seems to make our sword swinging arm stronger.