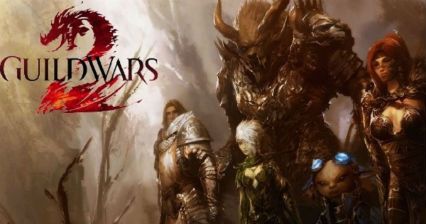 As it turns out, this Guild Wars 2 thing is pretty big. How big, you may wonder? Big enough to move 2 million copies in just over 2 weeks, with half of those purchases originating as pre-orders. The distinct lack of a monthly subscription fee probably didn't hurt sales, but according to president and co-founder Mike O'Brien, ArenaNet have no intention of coasting on their success.
"Reactions from around the world justified the time and care we put into developing Guild Wars 2 and making it into the game it is today," said O'Brien. "And this is only the beginning. We're continually fine-tuning the game to deliver the polished experience that our players expect, and we're already working on new adventures and experiences to introduce into this truly dynamic online world."
To put the situation in perspective, Funcom's struggling MMO The Secret World barely grazed 200,000 after 2 months while Cataclysm, the most recent World of Warcraft expansion from Blizzard, peddled off 3.3 million copies on day 1.
With the looming September 25th release of World of Warcraft: Mists of Pandaria, we'll see how Guild Wars 2 stacks up against the elephant in the room.