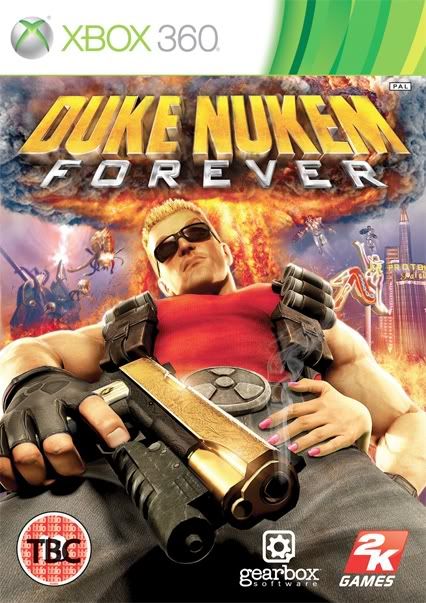 2K Games and Gearbox Software have just announced that the legend that is Duke Nukem will finally be unleashed on PS3, Xbox 360 and PC in the long delayed Duke Nukem Forever (In Development!) – which will finally see the light of day on 3rd May 2011 in the US, and 6th May 2011 in all other territories.
The uber macho Duke is the perfect uncompromising ass-kicking hero to breathe new life into the FPS genre. The Duke brings his signature brand of babe-loving, cigar-smoking and beer chugging, as he kicks ass and saves the Earth and its babes from a horde of invading aliens, while dishing out his own brand of witty non-PC one-liners.
The game promises an arsenal of over-the-top weapons, non-stop action and unprecendented levels of interactivity. With the Duke able to shoot hoops, lift weights, draw crude messages on white boards, ogle the many hot women that occupy the Duke's life, and also (ahem) read adult magazines! We'll find out if the long wait has been worth it this coming May.