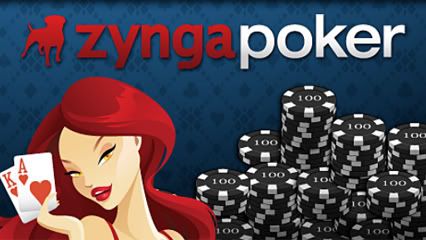 Millionaire bankers gut the world's economy by gambling with other people's money, and are rewarded with five & six-figure bonuses. One man steals poker chips that essentially only exist because people believe in them, and is jailed for two years. Hooray for justice!
Develop Online (quoting The Guardian) reports that British IT businessman Ashley Mitchell has been sentenced to two years imprisonment, after pleading guilty to stealing from online gambling site Zynga Poker. How much did Mitchell steal? "Around" 400 billion virtual poker chips, which he was in the process of selling on. Zynga claim that the virtual chips stolen would have sold legitimately for $12 million; although Mitchell made £53,000 before being caught, he stood to make a total of just £184,0000. Either he was selling the chips for a bargain price, or the pound has grown awfully strong.
Despite making thousands of pounds of real money from virtual chips, it seems that perhaps Mr Mitchell still couldn't afford the exorbitant broadband rates demanded by BT et al; he used his neighbours' WiFi to hack Zynga. Amusingly (though probably not for them), their computers were seized while police were still trying to identify the hacker. He was only caught when he made the Homer Simpsonesque mistake of attempting a hack while still tied to his Facebook profile.
Although nobody got hurt and no bank accounts were fiddled with, it's worth remembering that Mitchell is far from innocent. The theft was only possible due to a combination of illegal system hacking and identity theft, after all (he hid behind the identities of two entirely innocent Zynga employees, who were initially suspected of the crime).
This conviction sets an important precedent for punishment of virtual theft in the UK. The most obvious applications in videogames would perhaps be World of Warcraft, and free yet microtransaction driven games. Let's not forget the virtual currency favoured by Microsoft and Nintendo for their online stores, however. If another Microsoft Points generator (for example) appears in the UK, there is now a strong possibility of those responsible being convicted in a court of law.