Xbox 360 Conference: June 6th 5:30pm GMT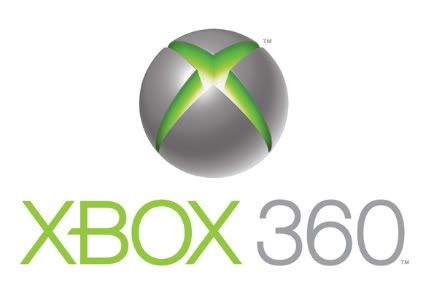 Well here were are again. It's always such a pleasure. For right or wrong reasons it feels a lot like Nintendo and Sony will be dominating the press coverage this year, so Microsoft are going to have to do something special to get any significant attention. You can read that last sentence as 'not wasting an entire conference on Kinect this time around'. It would also help if they didn't accidentally leak Halo 4 an hour and a half before starting.
The stage is looking very green as per usual. Last year there seemed to be a competition between all conferences for who could wear the most ridiculously oversized microphone while on stage – how will MS do?

It begins. Last year opened with Black Ops, will it be MW3 this year? Disappointingly, yes.

A person is visible on stage pretending to play during a cutscene, then begins actually playing when his controller disconnects itself. Great start!

A small team floating around what looks like a flooded subway or something similar. Following a pipe with distant explosions visible. Russians mentioned.

Some mine-dodging later another checkpoint is reached and a submarine passes over head Stardestroyer style. Person on stage still pretending to be concentrating really hard. A mine is planted on the Stardestroyer.

A big explosion later the player travels to the surface for a lovely view of a city in the distance clearly under attack. 'Proper' MW gameplay then begins on the now floating sub.

Play any previous MW title to get an idea of what it's like to watch this being played.

There is a time skip to later in the level. It's all very reminiscent of the opening boat level from MW1. Slow-mo room breaches return as expected.

It's back to the surface now for a trip in a boat. The visuals are very impressive during this section even if the gameplay isn't. It seems the Russians are using incredibly flammable boats, the fools.

90% of what was shown might as well have been a cutscene, no wonder the on-stage 'player' looked bored.

Robert Bowling and Glen Schofield take the stage for Sledgehammer Games to talk about MW3.

Heart and souls have gone into making MW3, presumably as some form of godless sacrifice.

Don Mattrick takes the stage next to begin the keynote proper.

He begins by thanking the loyal fans and boasting about how well last year went (comparatively speaking, I am guessing).

"

A better way to enjoy television" is on the cards, but he begins with games.

From Crystal Dynamics, Daniel Neuberger comes on stage to show off Tomb Raider. His friend Dan plays the demo placed near the beginning of the game.

Lara is shipwrecked and for some reason appears to be hanging upside down in a straight jacket. She frees herself after a lot of groans and stab wounds and that aren't at all meant to increase the heartbeat of any youngsters watching.

The visuals are very impressive though. The stage visuals I mean.

Something or someone appears to be stalking Lara as she makes her way. She's suddenly attacked and a brief QTE starts. Lara can highlight sections of the world that are relevant to making progress, her 'survival instinct'. A fairly simple puzzle plays out involving jumps, flame and water before another escape sequence.

If someone heard you listening to this demo they'd assume you were watching aggressive porn.

Lara is attacked one last time by the mysterious stalker that had been hounding her and then makes her way through some more collapsing caves with QTE actions being required every so often.

Once outside she sees a wrecked ship, boat and numerous other vehicles from different time zones (Bermuda Triangle setting perhaps?). Demo over.

EA Sports president Peter Moore unfortunately takes the stage next. Makes terrible joke. Will not repeat it.

Goes on about Kinect and sports. Four new Kinect friendly titles will be coming out and you can probably guess them. Seems very excited about combining the likes of Fifa with Kinect.

Sims and Kinect coming together later this year.

Bioware co-founder Ray Muzyka comes to the stage backed by Mass Effect soundtrack.

"

Mass Effect 3 is all about kick-ass action". "Mass Effect 3 will also support Kinect through voice recognition." Oh dear.

On stage demo begins. If he says E3 is his favourite shop on the citadel I am stopping this right now.

Shepard makes his way through some destroyed buildings, begins a conversation with Mordon. It seems like Kinect picks up you reading out one of the options in conversations and chooses it.

Next it shows him using voice commands to cause team mates to move and use their abilities. Also demonstrates close combat special attack.

Large enemy mech-like suit crashes in piloted by a humanoid figure. Demo ends here. Ray calls it epic – didn't seem that way.

Ubisoft and Tom Clancy is next. Trailer for Ghost Recon Future Soldier begins. High tech Americans picking on terrorists that might as well be using peashooters. Couldn't tell if it was CG or in game footage.

Yves Guillemo takes the stage to attempt to speak English. Speaking about using Kinect to enhance their 'core games'. Chris comes on stage to show Ghost Recon being played. He isn't holding a controller.

Using Kinect and his hand he customises some weapons. Audience applauds a gun being moved side-to-side for some reason. Though the smoothness of his actions to the footage is fairly impressive. Voice recognition also working well.

"

Optimise for close combat" command seems to do just that. "Randomize" command also worked. He then played a testing arena using his random weapon (again no controller).

Not sure why someone would want to play a game like that without a controller, but the voice recognition was fairly fun.

"

All future games in the Tom Clancy franchise will leverage Kinect."

Marc Whitten from Xbox Live takes the stage to quite a lot of 'woos' from the audience.

"

We must make the technology invisible" – really?

TV has a new voice apparently and it's yours. Awkward woman on stage demonstrating voice recognition commands with Kinect. Promoting not needing a controller as some kind of positive for reasons unknown.

Partnerships and content will grow to millions this year. You Tube is coming to Xbox Live. (Can I plug my channel?)

Bing is coming to Xbox.

Delay from woman's commands to something actually happening on screen does suggest this isn't really legitimate reactions on stage.

He announces that live television will be coming to 360 for the US and worldwide. Including Sky in the UK.

Trailer then plays showing all the same features just shown. Appealing to certain lazy non-gamer types perhaps, but what it's doing at E3 I don't know.

Dana White takes the stage to talk about UFC. He looks fairly intimidating. I will be nice about this uninteresting sport.

A trailer plays mixing Kinect options and interactions with footage of UFC matches. Some kind of betting system on who will win matches.

Phil Spencer comes to the stage.

He talks about the core. Xbox is about games. This will be building up to Halo. Apparently every single thing from this point on is available only on 360.

A game that more than one million people have pre-ordered…oh no. Yeah, Gears of War 3. I will stomach Cliffy B for you people. Be happy.

Cliffy B and his teeth take to the stage. Small microphone this time around. Good. Thanks everyone for taking part in the pointless beta. He's going to be playing part of the campaign and brings on Ice-T to play with him. I have no idea who that is.

An infected sea creature has caught up with Marcus and team and they need to fight it off. Generic Gears gameplay follows, though the large monster is impressive to look at. Thankfully no horrible, fake team-talk this year around from the stage too.

Silverback suits are entered. Now they look slightly more muscled than before. It is in fact the same breed of sea creature that has been in the previous game only slightly altered. The in-game conversations are almost identical too. As is the process of killing it. Silverbacks can be used as cover.

And the demo is over. There really wasn't much playing to it. Whoever Ice-T is then goes on about making a song about Horde. They walk off to a trailer playing.

Crytek trailer next. Something about Rome. A Kinect sword fighting game. Trailer is utterly unrealistic and all cutscene. The game is called Ryse.

Halo music plays.

"

10 years ago Halo changed the way people play games" – yeah, thanks for that.

A remastered version of the first Halo game. Enhanced multi-player, co-op and so on. Halo: Anniversary. Is it too late to pitch an alternate title? Halo: Cash-in.

Dan Greenawalt takes the stage for Forza 4. Starts talking about cars in a manner which frankly worries me. Using a controller he then plays the game. I say play, but then a trailer using game footage players and he isn't actually doing anything.

Something about Top Gear. Even more reason to stop paying attention for a few minutes. Out October 11th.

Peter Monte-cristo takes the stage to rant about a new Fable. Called The Journey. CG trailer plays. Why is it the Age of Heroes keeps ending? "Albion's end is coming" – about time.

Stage demo then begins with a Kinect horse ride. Delay between on-stage and on-screen activities. Magic casting using hand motions and hand-slashing close combat. Game is out in 2012.

Phil Spencer is back. Starts talking about an indie game that came out of no where. Minecraft.

This year Minecraft is mixing with Kinect. Console début this winter exclusively on Xbox360+Kinect.

He then announces a collaboration with Disney. Kinect Disneyland Adventures. An interactive Disneyland for those too lazy to go to one for real.

Demo begins of two kids doing 'Peter Pan's Flight'. Horrible, horrible acting. Again it doesn't look like they are really playing, but they probably are. Or maybe not. They reach Captain Hook and it ends there.

"

Great job you two!" – don't try to be actors.

Two more awful children play an Alice in Wonderland themed game now. "This is so cool!" one of the kids says for reasons unknown. Game will be available this holiday. Ends with a trailer.

Star Wars music plays. Star Wars Kinect. Cleverly they are showing the trailer rather than the now infamous footage of Kudo actually trying to play it for real. Though even in the footage it just looks so cumbersome and slow.

Oh dear it's a on-stage demo of the same section that's been doing the rounds. Let's see if it goes any better.

"

Lightsaber On!" – is that how those things work?

On stage player tries to lift a ship and throw it away. Fails miserably first try. Second try goes better. Terrible delay between his slashes and them happening in the game. Sabre fighting seems slow and basic. Graphics are pretty terrible.

Next up is Tim Schafer for Double Fine. He looks more like a Hobbit every time I see him. He's showing off Sesame Street Once Upon a Monster for Kinect.

Elmo! Kill him! Oh, apparently you can't. This reminds me of those interactive holographic fairytales they had in Star Trek Voyager. In a disturbing, bad way. To be fair, young kids will probably love this kind of thing.

Kudo Tsunoda takes the stage to talk about Kinect again. Bah. When he speaks it's like he's constantly smelling something awful under his nose. Perhaps he is, given the amount of garbage coming out of his mouth.

Kinect Fun Labs. That sounds fun. Controller free entertainment, starting with 'people scanning'. "In the future, you can become your avatar."

You can instantly create an avatar that looks like you, because apparently we all want that. Kinect also seems to capture clothing. Resulting avatar looks barely like the person on stage, however the clothes do match. How is that going to work for branded stuff?

Kinect 'finger tracking' is the next thing. Doesn't it already do that? Person on stage takes a picture of himself in a stupid pose, then a second to go with it. He's drawing in the air with his finger and lines appear in front and behind his image, in 3D.

Kinect 'object capture'. I like my soul where it is, thank you. Woman holding a bizarre toy takes to the stage. She makes a digital version of it then dances around. Again I'm curious about how this will all work with copyrighted images, figures or material.

Kudo talks some more. White noise. Some of it is available right now to try. He leaves to a trailer of Kinect Sports 2 using Xbox Live avatars.

Nicole Makilna (don't have such a complicated surname if you expect me to spell it right!). She's here to talk about in-game voice and Kinect gestures for playing sports within video games. She's showing golf and football.

A gesture can make the game give you a view of the whole course. She takes a swing. "Change club" command and specific club name worked.

Oh they meant rugby, not football. Two men take to the stage with awful back and fourth conversation about plays. "Time to show off the bazooka" – careful now, kids might be watching this stuff.

From Harmonics Kasson Crooker takes the stage for Dance Central 2 to perhaps embarrass himself again with some – yeah he did that dance.

Tuned out for a few minutes there because there was music and dancing and other things I'm allergic too.

Don is back, probably to wrap up and end on something big. Come on, Don, don't just go on about Kinect. Call of Duty DLC will be available first on 360.

He closes with a first look at……..wait for it. The start of a new trilogy apparently. Something familiar about this but I can't place it. Ah, a brand new Halo set after Halo 3. Halo 4. Okay then. Out next year.
That's it for Microsoft. Very Kinect heavy which is a great disappointment. It probably isn't the case, but I come away honestly believing most of the on-stage demos were using pre-recorded footage for the Kinect interactions. If that's true it may just be to avoid the mistake Nintendo made last year during the Skyward Sword stage demo.