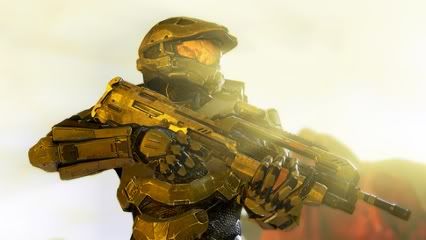 Update: Microsoft has now confirmed that Halo 4 will indeed be released on November 6.
Original article: Dust off your homemade Master Chief shoebox helmet and brace for an official Halo 4 announcement due around 5pm today, as the word on e-street is that the game release date will be announced as November 6.
According to The Verge, "reliable sources close to Microsoft" have nailed down a release date for 343 Industries' stab at the green armoured one's return.
Throwing more fuel on the rumour fire was a tweet from Major 'Microsoft' Nelson yesterday that reads: "Look for Halo 4 news on the way in the next 24 hours". Cryptic, we know.
Halo 4 is the starting point for a new Halo trilogy handled by 343 Industries, who took the Halo torch from Bungie after the series founders split from Microsoft. This will be the first Halo game to have no involvement from the Bungie team whatsoever, so it'll be great to see where 343 will take it.