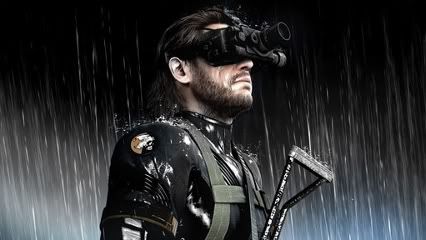 Loads of Metal Gear Solid news suddenly appeared out of the blue during the MGS 25th anniversary celebrations. The juicy bits include a new game and a Metal Gear Movie!
Konami revealed Metal Gear Solid: Ground Zeros on stage with some footage of the game running on the studio's own Fox Engine. Not much is known about the new game because everyone treated to the new video has been told to stay hushed, but we do know it will be a proper, console sized entry in the series. From other snippets that we've heard, it could also be an open world game that features Big Boss who can command vehicles to help him get around. Excited yet?
We can only speculate what platform it will arrive on, but it is highly likely to be a next gen affair, with the demo being run from a high spec PC.
The other news bite that came from the day was the Metal Gear movie, announced by X-Men and Spider-Man producer Avi Arad. He stumped up the inspiring quote: "For many years I fought to bring comics to theatres… and video games are the comics of today." Does anyone else feel slightly uneasy about that?
It looks like there's lots of Metal Gear news on the horizon. Looking forward to it?