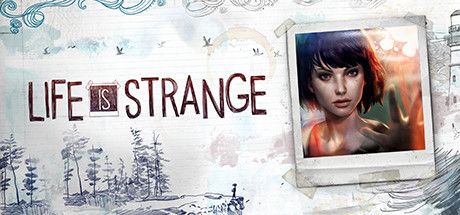 Format: Xbox One (version reviewed), PS4, PS3, 360, PC
Unleashed: Out now
Publisher: 

Square Enix

Developer: Dontnod Entertainment
Players: 1
Game purchased by reviewer
On paper, Life Is Strange has the odds stacked against it. A time rewind mechanic, a choice and consequence system, an almost exclusively teenage cast, apocalyptic visions of the future, button prompts for prosaic actions… all features that are becoming more and more common in the world of videogames. The first two episodes have however proven Dontnod's ability to combine these, throw their own ideas into the mix, and create a mesmerising, memorable and unique experience. Episode number three is no different in this respect.
The second episode ended with Max reeling from either her success or her failure in an emotionally charged act of heroism, where her powers mysteriously failed her. Ripples from that event are apparent right from the beginning of this episode, before slowly fading; whether or not there are any further-reaching consequences remains to be seen.
The best news is arguably that there's no repeat of episode two's maddening hunt-bottles-in-a-junkyard incident. Okay, so at one point you're tasked with finding a box of eggs which isn't in the kitchen like it flippin' should be (we'll save you the trouble: by the front door for some reason), but apart from that the game concentrates on telling a compelling story with some interesting choices like it's supposed to. And the story does indeed remain compelling. It continues to make unexplained space-time manipulation powers easy to accept, by grounding them in a world full of entirely realistic – and therefore often unpleasant – people.
Life Is Strange's magic comes from drawing the line of escapism closer to home than games tend to be comfortable with. We said in our review of the first episode how Max is miraculously presented as a real human being; a pleasant one that it would be cool to hang around with in an everyday situation, powers or no powers. Chloe, too, is a character you can very easily imagine continuing to live her life when you stop playing the game. A young woman in a constant act of rebellion who dares not stop too long to ask herself why, with a good heart and a tendency to make bad decisions. Victoria is callous, cold and cruel; but dig around carefully in episode three, and you (and Max) will start questioning if she really is as bad a person as she appears. Conversely, when you learn a little more about Nathan, he comes to the fore as even more dangerous and unpredictable than he first appeared. As for David, very little progress is made in terms of understanding exactly what he's doing or why he's doing it; but things are set up for an explosive reveal.
Although the graphics seem a little better than before (and they were good to start with), the lip synching is still noticeably off. Especially unfortunate for a game such as this, where the characters' faces often dominate the screen. This is still forgiveable, because Life Is Strange still has the best acting in games since The Last Of Us. In fact, Max and Chloe are acted – dare we say it – perfectly. We refuse to believe that those two actresses didn't record together, as their interplay is flawless. The facial animations can't always match up to the voices, but it's impossible to overstate how well the acting carries anything else that threatens to dampen it.
In episode two, Chloe and Rachel's den offered some insight into the past if you looked carefully. Here, a few facts about Rachel are dragged into the light – facts that come as a revelation even to Chloe. Beyond that, however, episode three ends on a note that has almost as much impact as that of the previous episode. Finally, Max has a chance to change the past in a profound way – going back years rather than seconds or minutes – with far-reaching consequences that are merely teased to you in the closing moments. Well, we say 'Max has a chance', and this is perhaps the one criticism of any noticeable weight that we could throw around here; the most significant choice of the episode is Max's choice, not yours. Whether or not you want to do this, whether or not you think this is a good idea, it's happening. It's likely that the majority of players would want to go for it anyway, but that's not the point. An option would have been nice, albeit likely a logistical nightmare for the next two episodes.
So there you have it: Life Is Strange pulls off that difficult third episode almost flawlessly. It's a story that would be fantastic as a TV series, but is strengthened by the fact that the audience is walking around in the world and making choices – sometimes difficult ones – on a regular basis. The signs are good that this will be an episodic game that remains consistently brilliant; please don't disappoint us, Dontnod.