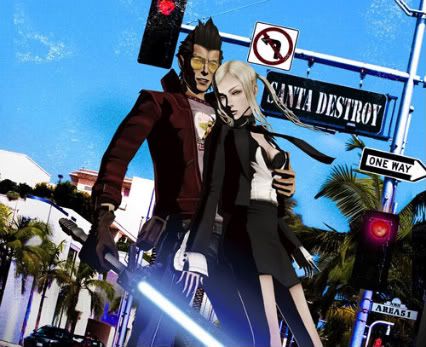 The hyper-stylised Wii game that had you stepping into the role of Travis Touchdown and wiggling your Wii-mote like a maniac is due for a high definition port for both the other major consoles.
Titled No More Heroes: Heroes' Paradise, the game is expected for release some time next year, though it's unclear yet as to whether it will take advantage of the motion sensor technology planned for each of the consoles.
A full sequel is due out also next year on the Wii named No More Heroes 2: Desperate Struggle.
Spotted at Kotaku